March 08, 2019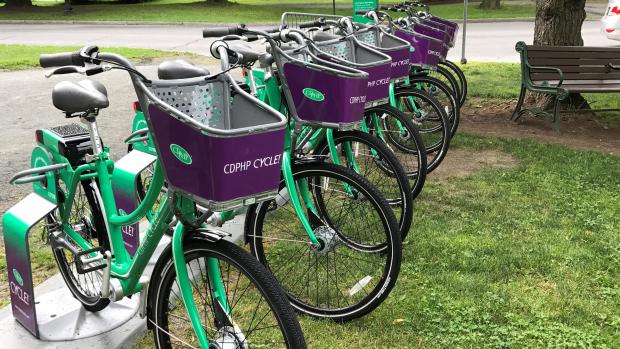 Get ready for Season 3 of CDPHP Cycle! with early bird pricing!
CDPHP Cycle! is gearing up for a third great season of riding across the Capital Region, and for a limited time only, is offering an early bird price of $70 for access from April through November- a $15 savings! Early bird memberships include up to 90 minutes of riding time per day, every single day of the 2019 season!
As an added bonus, the first 25 members to sign up for the early bird special will receive a free bicycle helmet! You can find more information at www.cdphpcycle.com.
CDPHP Cycle! returns to the Capital Region this April with 350 bikes and more than 80 rack locations throughout Albany, Saratoga Springs, Schenectady and Troy. We'll have updates and program announcements as we get closer to rollout!
Don't forget to follow CDPHP Cycle! on Facebook, Twitter, and Instagram to get all the latest and greatest information.
Use #cycle518 on your photos to show your CDPHP Cycle! pride and for the chance to win prizes throughout the season!