April 04, 2018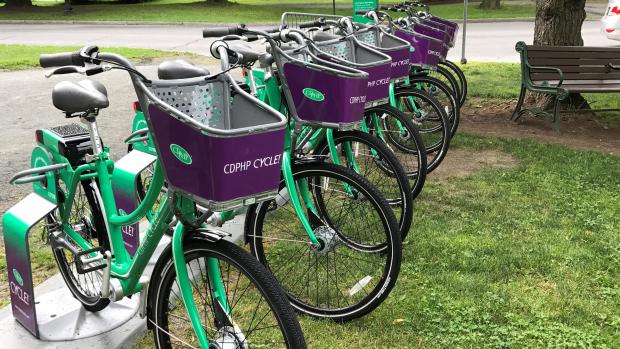 Early Bird Pricing Available Through April 25
CDPHP Cycle! is getting ready to hit the streets for season two, and for a limited time only, is offering an early bird price of $65 for the entire riding season! One hour of riding time per day is included. This offer will be available until April 25. You can find more information at www.cdphpcycle.com.
Founding members still have a full season of riding as part of their package. Those members can enjoy 90 minutes of riding time per day throughout the entire season. CDPHP health plan members also enjoy a 20 percent discount on all CDPHPCycle! purchases. To receive the valuable coupon, just log into your account on www.cdphp.com or call our members services department at the number on their ID card.
CDPHP Cycle! will be expanding this season with more than 160 new bikes and 20 new rack locations. The public weighed in on where the new racks should be located. Voting is now closed and the winning sites will be announced shortly.
Season two of CDPHP Cycle! will kick off later this month. Once fully deployed, the entire network will include 350 bikes and 80 rack locations in Albany, Schenectady, Troy and Saratoga Springs.
Don't forget to follow CDPHP Cycle! on Facebook, Twitter, and Instagram to get all the updates on when the season will be rolling out. Use #cycle518 on your photos to show your CDPHP Cycle! prid