July 30, 2015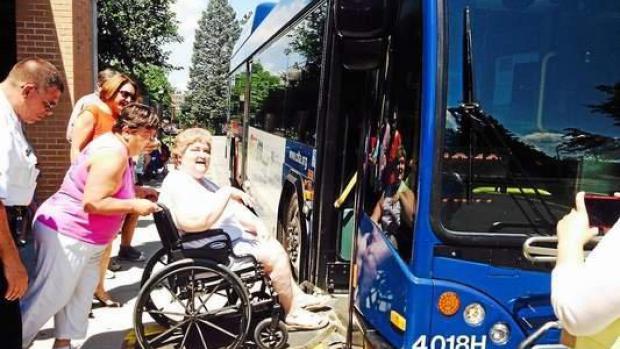 New Service Connects the Community to Shopping Access
ALBANY, N.Y. (July 30, 2015) The Capital District Transportation Authority (CDTA) announced a new shopping shuttle in Saratoga that will complement the authority's current family of services in the Spa City. The new service will connect residents of Stonequist Apartments, the seasonal back stretch workers at the Saratoga Race Course, and the public to access shopping opportunities.
"We are happy this newest addition of service is out of the starting gate," said CDTA Board Chairman David M. Stackrow. "We hope it provides those individuals with the service they need to stay connected to their community."
The Route #840 shopping shuttle will run every Tuesday from 11 a.m. to 2 p.m. making stops at Stonequist Apartments, Saratoga Race Course, Wilton Walmart, and Wilton Mall. The shopping shuttle will run in addition to current Saratoga service which includes the popular seasonal trolley, runing from May to September.
CDTA has experienced record ridership gains in the last two consecutive years and much of that success can be contributed to the redesigned route network and putting service in places where people need it the most.
This service also sets the stage for what's to come in the Spa City, a redesigned service network that addresses community need and looks at ridership generators. In the end, a more productive and efficient route network.
Click here to view the Route 840 schedule