February 04, 2011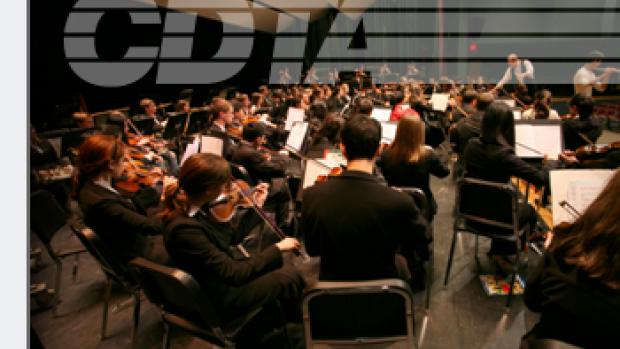 (Albany, NY) – The Capital District Transportation Authority (CDTA) has collaborated with the Empire State Youth Orchestra (ESYO) to offer free transportation to the inner City youth participating in itsAnnual Playathon Fundraiser onSaturday, February, 5, 2011, at Crossgates Mall.  
A CDTA bus will transport students and their family members from Proctors Theatre in Schenectady to Crossgates Mall where an all day ESYO Playathon will occur. 
"Forging new partnerships is the best way to spotlight CDTA services and increase accessibility for those who need it most," said CDTA Chairwoman Denise Figueroa. "This is another example of the importance of public transportation connecting our community, and in this case, making dreams happen."  
The effort is part of ESYO's City Strings Program, sponsored by ESYO, that brings free music lessons to inner-city, low income children who otherwise may not have the opportunity to learn. CDTA transportation services give youth the opportunity to participate in an event that they worked hard to prepare for all year.  
CDTA provides service for numerous agencies, community groups and special events across the Capital Region each year to assist in accessibility and improve the quality of life for area residents. 
Playathon is an all-day musical extravaganza at Crossgates Mall from 10:30 a.m. - 6:30 p.m. showcasing all of ESYO's ensembles performing a variety of music from classical to jazz to contemporary– including the children from the City Strings program. 
Donations received at Playathon will help provide scholarships, instrument and music purchases, concert performances, musical training, and much more.