March 12, 2018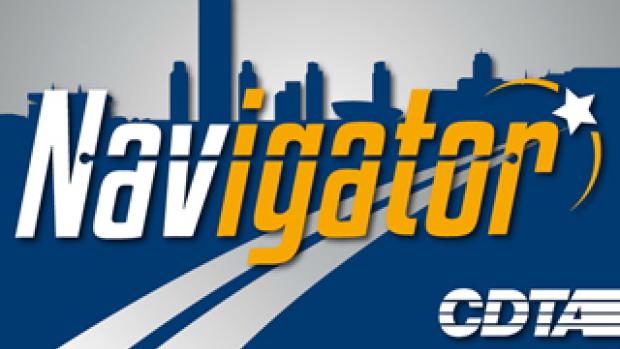 Full Transition Begins January 2018
ALBANY, NY (October 6, 2017) The Capital District Transportation Authority (CDTA) has announced that it will begin the full transition to its Navigator smartcard and mobile ticketing system by the end of the year. Beginning January 1, 2018, the sale of magnetic-striped fare media will be discontinued online at all retail locations. That includes the CDTA Sales Office at 85 Watervliet Avenue in Albany. In addition to the Navigator fare products, STAR ticket books will still be available.
Timeline of full transition to Navigator fare products:
December 31, 2017: Sale of magnetic-striped fare media will be discontinued (includes onboard Day Passes and Change Cards)
January 1, 2018: Customers looking to gain access to CDTA services will need to purchase fare products either a Navigator smartcard or via the Navigator mobile ticket application.
March 31, 2018: CDTA will stop accepting all magnetic-striped fare products
The transition to Navigator offers customers a streamlined and more secure payment system. Navigator smartcards and mobile ticketing system makes riding CDTA more convenient, more secure, and will increase savings for customers by calculating the "best fare" when they ride. When registered, Navigator cards are 100% replaceable and funds can be recovered.
Since the launch of the Navigator prepayment system, earlier this year, more than 8,000 customers have made the switch from magnetic-striped paper fare products. Navigator fare products are already available at nearly 30 retail locations across the Capital Region. CDTA is in the final stages of the pilot for its mobile ticket offering with plans to expand by the end of the year.
For more information about CDTA's Navigator visit www.cdta.org