Universal Access Arrangements 

The Capital District Transportation Authority facilitates innovative partnerships with area businesses, hospitals, schools and universities to provide unlimited "Universal Access" to its route network. CDTA service stretches across the region with local, express, commuter and bus rapid transit routes that connect residential areas, retail spaces, medical centers and more. Through Universal Access arrangements, progressive employers are seeing the benefits of providing affordable, environmentally-responsible commuting options for their workforce, while reducing demand for expensive parking facilities, and increasing mobility access.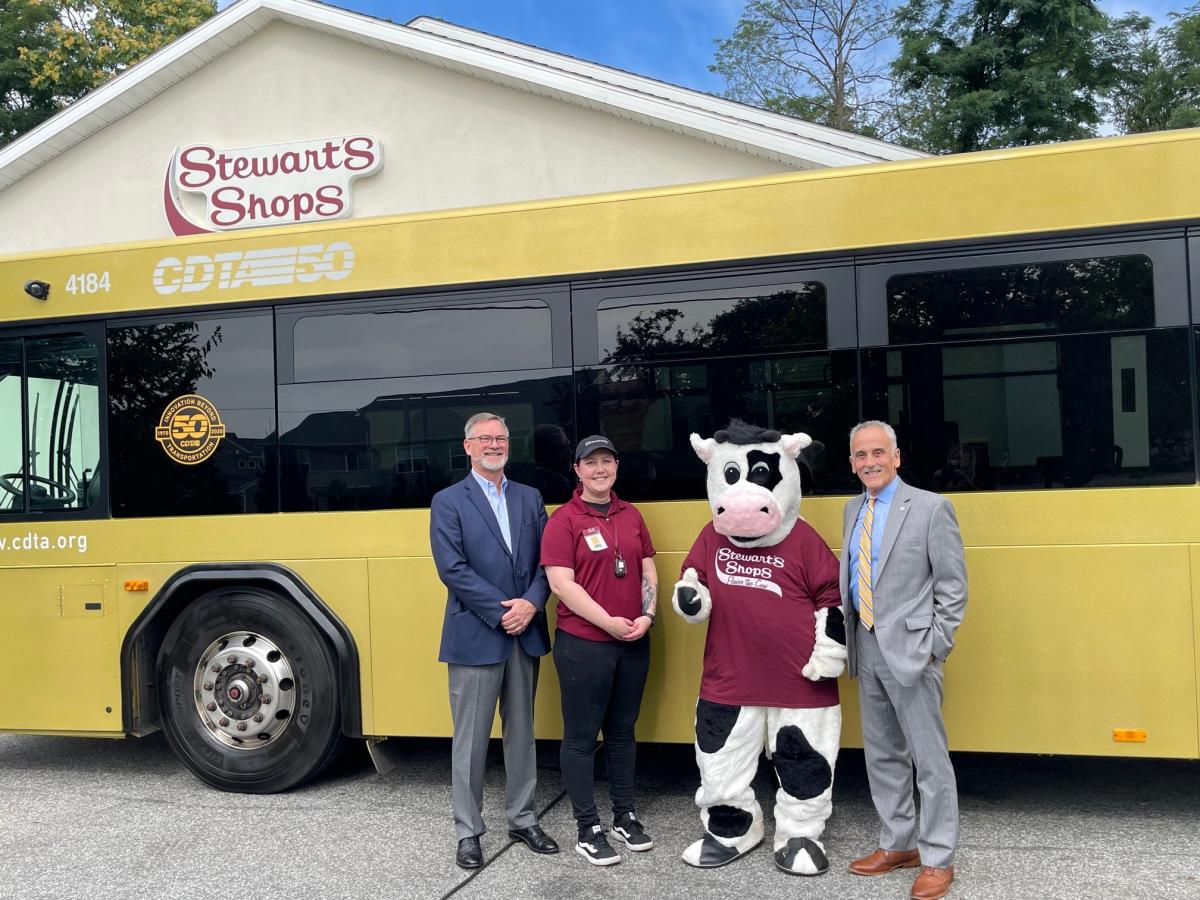 What Is Universal Access? 
Universal Access partnerships offer a community connection to CDTA's extensive service network. Capital Region employees and students use COTA services by swiping their company or school ID card through fare boxes. Access is paid for by the employer through an annual fee based on overall usage. Partners can also use CDTA's Navigator smart cards or mobile tickets to access these services. 

How Does it Work? 
Once the arrangement between CDTA and the employer or school is finalized, the fare-box system is programmed to recognize and read corresponding ID cards. The data is compiled in monthly ridership reports, which serve as the basis for annual cost calculation. 

What Does it Cost? 
The annual cost is dependent upon the level of ridership. A predetermined, discounted price per ride is used as the basis for computing cost. The agreements normally include annual price ceilings to control cost exposure while providing budget predictability. Some organizations pass a portion this expense on to employees or students to help pay for access. 

What are the Benefits? 

Enhanced Employee Satisfaction -  Access to transit service is a substantial benefit for employees and students, making participating organizations more attractive. Additionally, employers have access to a larger applicant pool as workforce demands continue to grow, while customers see real-world savings on fuel, parking and automobile ownership costs. 

Decreased Parking Demand - More transit riders equal fewer cars at facilities, which translates into less on-site parking needs, cutting costs and saving limited space. 

Sustainability - A partnership with CDTA is a positive step towards promoting a strong environmental sustainability platform. 

Mobility Solutions - CDTA offers a wide choice of mobility options to serve the Capital Region including the CDPHP Cycle! bike sharing program, our FLEX On Demand Transit service, access to group Van Pools, electric car sharing or even creation of a new services to accommodate community or partner needs. 
If you are interested in obtaining Universal Access for your business or school, please contact our Business Development Department at (518) 437-8300