Capital City Trolley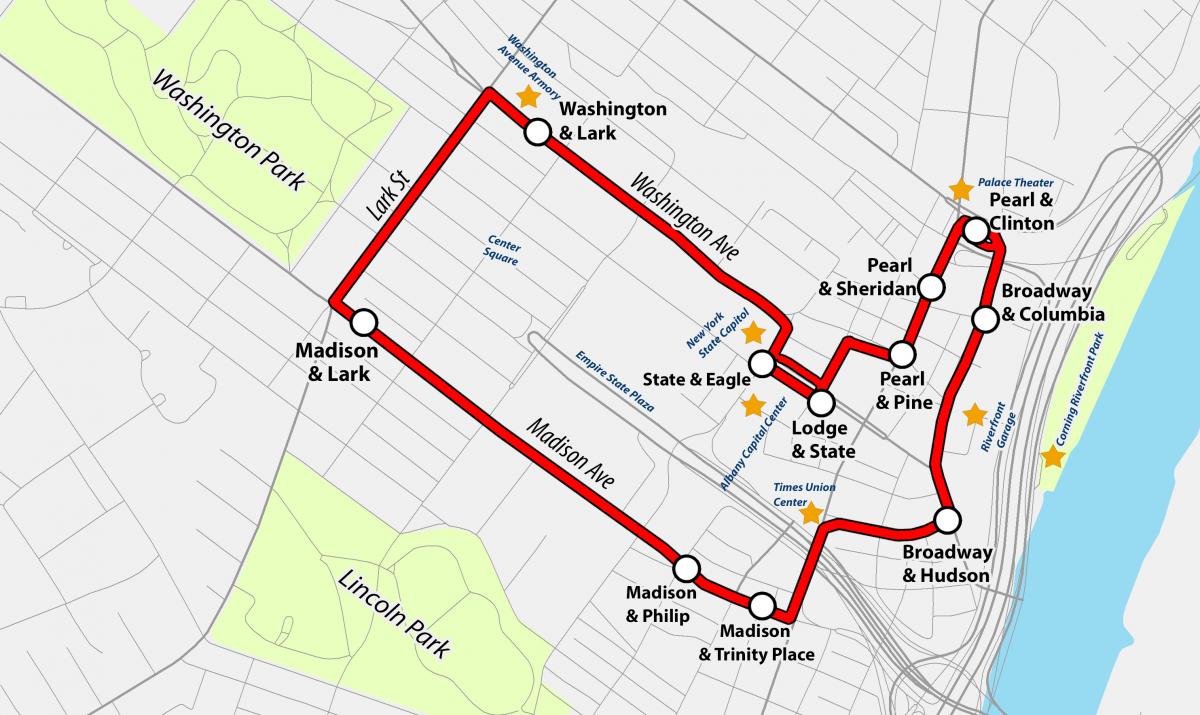 The trolley operates on Thursday, Friday, and Saturday nights. Service will begin at 5:00 p.m. and conclude at 12:30 a.m. with a trolley coming every 20 minutes. Download the Cityfinder App for stop locations and arrival times at your fingertips.
For more info: https://www.cdta.org/sites/default/files/pdfs/cct.pdf
Electric City Trolley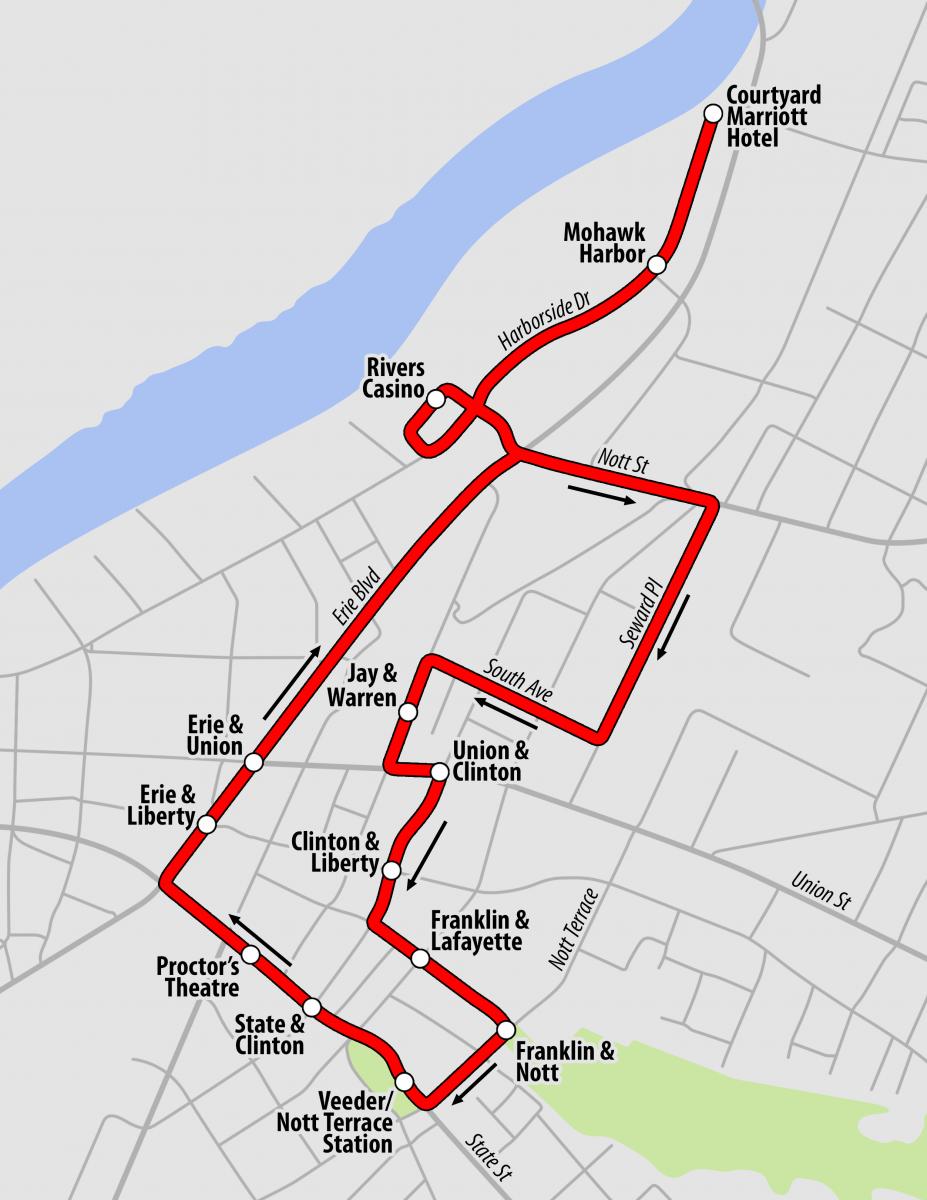 The seasonal program operates on Friday and Saturday nights. Service will begin at 4:00 p.m. and conclude at 1:00 a.m. with a shuttle coming every 20 minutes. Download the Cityfinder App for stop locations and arrival times at your fingertips.
For more info: ECT Trolley
Saratoga Trolley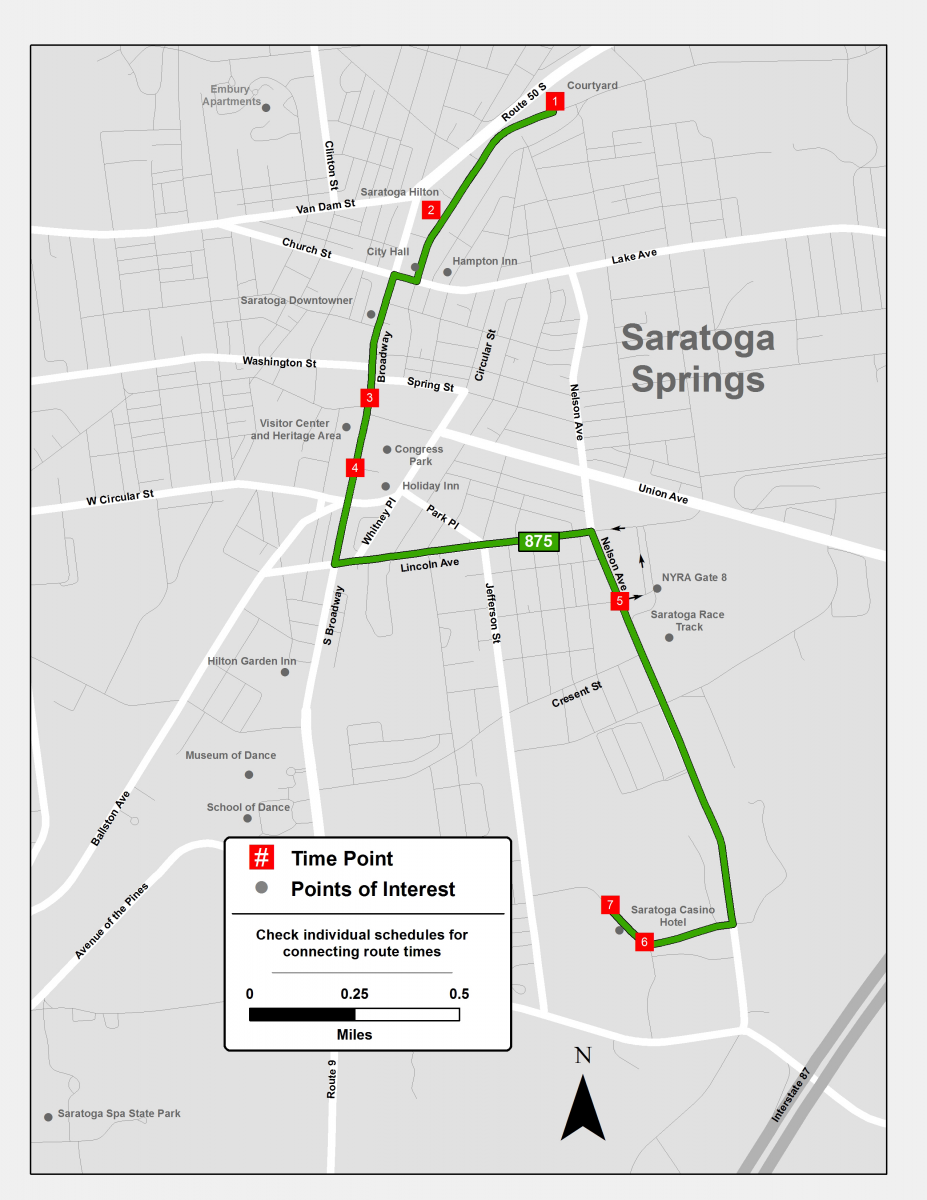 The Saratoga Springs Summer Trolley Complimentary Service runs from July 1st - September 3rd. 11AM - 11PM.
For more info: Saratoga Summer Trolley
Service to Grafton Lake State Park

Grafton Lakes State Park Via Hoosick St (Route 7) Operates Wednesday to Sunday each week, including holidays. Service ended on September 3rd and service will resume in Summer of 2019.
For more info: Grafton Lakes State Park