September 16, 2019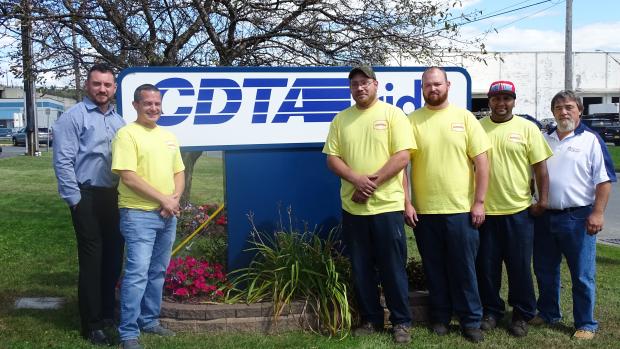 Event Highlights Excellence and Professionalism in Maintenance Operations
ALBANY, NY (September 13, 2019) The Capital District Transportation Authority (CDTA) has announced the winners of its 14th annual Bus Maintenance Roadeo held on Friday, September 13 in Albany.
CDTA maintenance technicians competed in a series of timed events featuring a written test, bus inspection, and several trouble shooting exercises with pre-set defects in the areas of HVAC repair, engine repair, air brake diagnostics, and multiplex equipment. A panel of judges, comprised of CDTA staff, oversees and completes contestant's final scores.
First Place: 
Howard Teal
Jeetendra Sukhdeo
Phil Haigh
2nd Place: 
Antonio Dente
Victor Singh
Steve Testa
3rd Place: 
Zach Wynne
Mark Dewitt
Josh Mayton
The Bus Maintenance Roadeo is designed to encourage excellence and professionalism in bus transit operations and test the skills they have acquired through internal training programs. The top team of three technicians will represent CDTA at the national APTA (American Public Transportation Association) competition in the spring.