March 30, 2022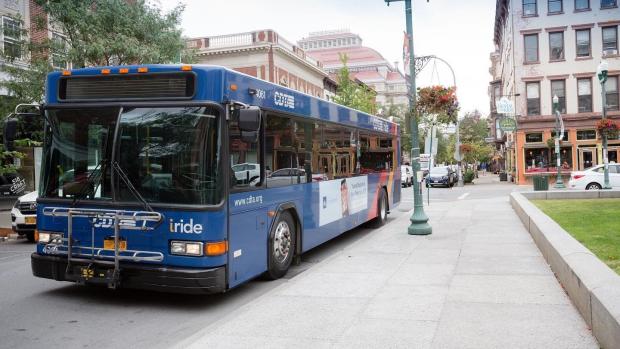 Balanced Plan Maximizes Innovative Mobility Options
ALBANY, NY (March 30, 2022) The CDTA Board of Directors adopted a balanced Operating Budget and a corresponding Capital Plan for fiscal year 2023 at their monthly Board Meeting on Wednesday.
The Operating plan totals $114 million, which will accommodate CDTA's growing network of services and programs. A corresponding five-year capital plan provides for projects and opportunities to further enhance mobility in the Capital Region. It will allow CDTA to further develop and enhance CDPHP Cycle!, SCOOT, and this year launch a new car share pilot program, DRIVE. It also allows for an expansion of the service district into Montgomery County and the development of a service plan for CDTA's third Bus Rapid Transit Line along the Western Washington Avenue corridor in 2023.
"We are proud to present a strong FY2023 budget on behalf of the Board of Directors," said CDTA Board Chairman, Jayme Lahut. "COVID-19 has presented challenges for the organization unlike any other time in the history of the company. Thanks to our solid financial foundation, we were able to craft a spending plan that will allow us to welcome customers back to our system while expanding new mobility options for the community."
Customer and facility revenue rose steadily throughout the last year, and we have budgeted for continued increases. We anticipate an increase in state operating assistance and we will continue to use American Rescue Act funds in our federal assistance line. This program is providing stop gap funding while revenue lines fully recover. We are thankful for the support we receive from partners at the state and federal level.
"The operating plan is strong, it is resilient, and it is flexible to allow for unforeseen issues and circumstances that may surface." said CDTA CEO, Carm Basile. "We are emerging from the pandemic, stronger than ever and we are looking forward to introducing new and innovative ways to move the Capital Region. People are our most valuable asset, and employee wages and benefits make up more than 70% of the expense lines, followed by purchased transportation and maintenance costs, including fuel and parts. These are key parts of our budget plan, and they are what makes CDTA go."
The Capital Plan is fully funded in year one. This totals $34 million, mostly from federal and state grants. About $20 million will fund new buses. The remainder will be used for facility projects, IT infrastructure, and funding for a refresh of BRT Red Line equipment and amenities.
CDTA's fiscal year runs from April 1, 2022 through March 31, 2023.