June 29, 2022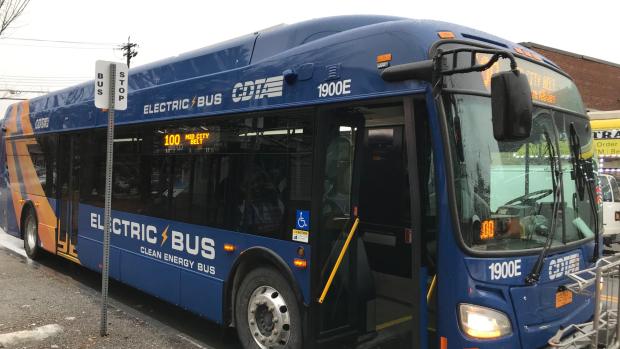 Schodack Warehouse Employees Gain Access to CDTA Route Network Joining Many of the Region's Top Employers
ALBANY, NY (June 29, 2022) CDTA announced Amazon has joined the Universal Access Program offering employees at the Schodack Distribution Facility access to CDTA's route network. The program allows for unlimited ridership onboard CDTA's fixed route services and FLEX On Demand Transit service. Amazon employees can access CDTA's transit services by swiping a Navigator card for their travels. CDTA offers local, express and commuter transit service throughout the Capital Region.
"CDTA supports the needs of our communities by delivering innovative mobility solutions," said CDTA CEO, Carm Basile. "We are thrilled to welcome Amazon to our growing network of progressive Universal Access partners that understand the value of our regional transit services. We look forward to a long-term partnership with Amazon that benefits their employees, the facility, and the surrounding community for years to come," 
The partnership is built around transit service that accesses the Amazon Distribution Facility in Schodack area. The partners enhanced Route #233 (Broadway Station to Schodack) to provide additional connections with an extended route that services the facility in addition to the nearby park and ride facility.
"Amazon is proud to provide a safe, innovative work environment in which our employees are the heart and soul of our operations," said local Site Leader, Nicholas Schlatz. "We are thrilled to partner with the CDTA to continually enhance and improve road safety measures at our fulfillment center and further investing in the communities where our employees live and work."
The Universal Access program has proven successful for nearly 30 of the region's employers and universities who have leveraged the benefits to support employee retention, intelligent growth, and cost savings on items ranging from fuel to infrastructure. Businesses are provided convenient measures to reduce expenses, and further enhance employee satisfaction and recruitment.
###