February 01, 2019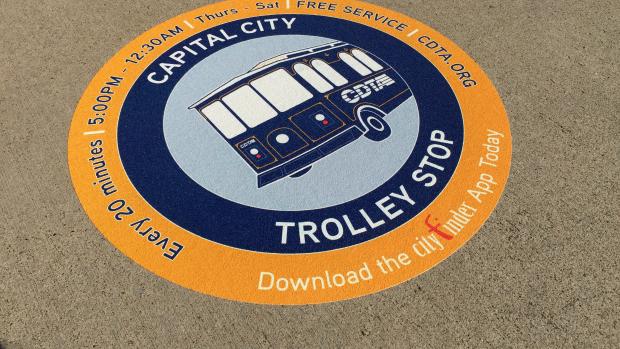 Trolley Will Run Tuesday-Sunday to Accommodate Fans
ALBANY, NY (August 20, 2019) CDTA is providing additional trolley service to connect fans of all ages to the excitement surrounding the Aurora Games, being held August 20-25 in Albany. The Capital City Trolley is running extended hours to provide fans an easy and convenient way to get around the city, free of charge. The Aurora Games Trolley schedule is below:
Tuesday, August 20: 5:30 PM – 11:30 PM 
 
Wednesday, August 21: 5:30 PM – 11:30 PM 
 
Thursday, August 22: 5:30 PM -12:30 AM 
 
Friday, August 23: 5:30 PM – 12:30 AM 
 
Saturday, August 24: 12:00 PM – 12:30 AM 
 
Sunday, August 25: 11:00 AM – 6:00 PM
The Capital City Trolley provides a safe and convenient link between a pair of Albany neighborhoods – Lark Street's Restaurant & Retail Row and Downtown Albany's Entertainment District. The service offers convenient stops near key attractions, including the Albany Capital Center, the Times Union Center, the State Capitol, the Palace Theatre, the Corning Riverfront Park, Quackenbush Square, the Riverfront Parking Garage and the Washington Avenue Armory.
CDTA has partnered with the Albany Capital Center, Albany Parking Authority, Albany Police Department, Albany County Sheriff's Department, Discover Albany, Palace Theater, Lark Street BID, Downtown Albany BID, Capitalize Albany Corporation to bring this exciting service to downtown. CityFinder mobile application that tracks trolley location and highlights detailed points of interest.