December 14, 2016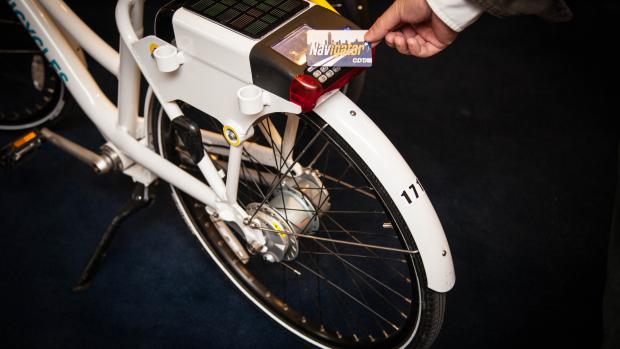 Social Bicycles of Brooklyn Tapped to Run Two-Year Pilot
ALBANY, N.Y. (December 14, 2016) The Capital District Transportation Authority (CDTA) announced at its monthly Board Meeting Wednesday that Social Bicycles of Brooklyn, New York has been awarded a two-year contract to launch and operate a Bike Share program across the Capital Region.
"This is a very exciting announcement," said David M. Stackrow, Board Chairman. "A regional bike sharing program has been on the planning table for some time, and we are pleased that the pieces are now aligned to move it forward. It is part of our vision for CDTA that will result a broader menu of mobility options for customers throughout the Capital Region."
The Regional Bike Share program will allow people to rent bicycles within a network of self-serving stations, at various locations throughout CDTA's four-county service area. Site selection to determine the exact location of the bicycles is underway. The bike share program will be part of the CDTA menu of services, providing connectivity to the transit system, opening up new and different travel opportunities throughout the region.
Stackrow added, "This is an exciting time to be living and working in the Capital Region. This regional bike share program is consistent with our vision to be more than just a bus company. It is consistent with our objective of offering new and complementary services and it will open our system to new customers. Once fully implemented, we envision more bikes, more locations and greater benefit for the region."
When fully deployed, up to 300 bikes will be available throughout the region, accessible with CDTA's smart card and mobile ticketing system, Navigator. Club memberships and on-street kiosks will be an integral part of the new program, offering bike users multiple use and payment options.
Social Bicycles has a proven track record with more than 5,000 bikes in 30 locations across the country, making them a logical choice for the launch of this first-of-its-kind program in the Capital Region. The Bike Share is expected to begin this summer and will operate up until late November or early December. During the winter months, bicycles will be stored, repaired and readied for the next riding season.