March 29, 2017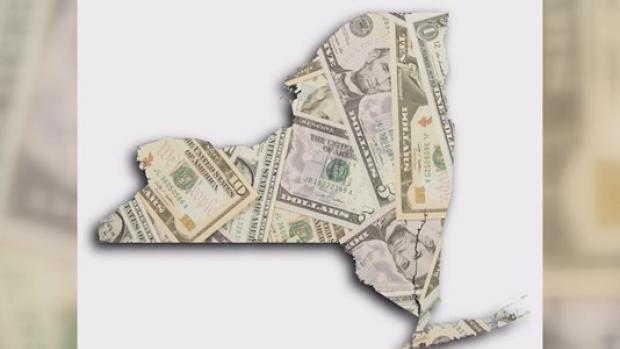 Balanced Budget Maintained for Upcoming Fiscal Year
ALBANY, NY (March 29, 2017) The Capital District Transportation Authority (CDTA) Board of Directors adopted the Authority's Operating Budget and Capital Plan for fiscal year 2018 at the monthly Board Meeting Wednesday. The $84.5 million dollar spending plan is balanced and reflects an increase over last fiscal year to accommodate growing service needs and operational expenses.
The budget provides for modest growth in customer revenue, mainly from Universal Access renewals and it anticipates a continued strong performance from Mortgage Recording Tax receipts. There are no anticipated fare increases in this budget. CDTA is expected to finish the current fiscal year, which ends March 31, with nearly 17 million boardings. That figure is 25% higher than 7 years ago.
"We are proud to submit a balanced Operating Budget and robust Capital Plan," said CDTA Chairman David M. Stackrow. "The budget is thoughtful and appropriate to the revenue and expenses that we anticipate. It reflects the cooperative spirit of the CDTA team with recommendations included from all departments."
Passage of the Fixing America's Surface Transportation (FAST) Act last year will provide more federal assistance through added flexibility and capital dollars. The Capital Region's vibrant economy has led to an increase in mortgage recording tax receipts, another factor that plays a role in the company's financial stability.  
The budget balances the needs of CDTA with customer and community needs. Wages and benefits, purchased transportation and fuel represent a majority of the budget while the remainder includes materials and supplies, maintenance services, transportation costs and utilities. CDTA's largest revenue source is State Operating Assistance (STOA).  
Stackrow added, "CDTA is grateful to the commitment to transit by the State of New York. We have worked with the Governor, the Assembly and the Senate to improve funding for CDTA and other systems across upstate New York. With increased economic development activity, especially in our region's urban areas, it is critical that we have quality transportation choices to connect people to jobs and opportunities throughout the Capital Region".
The $32.3 million dollar Capital Plan continues the Authority's vision of a stronger and vibrant CDTA. Some of the highlights of the plan include development of the Uncle Sam Transit Center in Troy, Lark and Washington Safety Improvements in Albany, a new communications system, and development of two BRT lines (River Corridor and Washington/Western corridor).
CDTA's Board of Directors meets on the final Wednesday of every month at the CDTA Administrative Headquarters at 110 Watervliet Avenue, Albany. Board meetings are open to the public and streamed live at www.cdta.org