November 10, 2021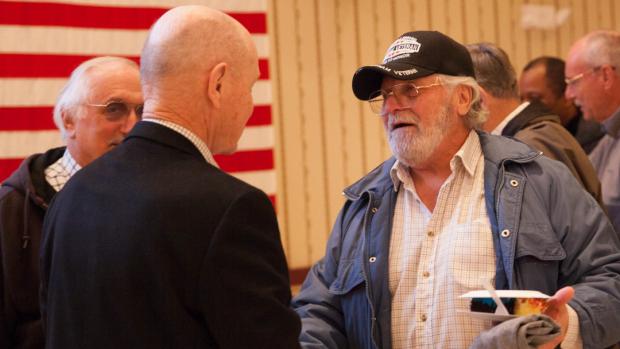 Honorably Discharged Veterans Eligible for Half-Fare Veterans Program
ALBANY, NY (November 10, 2021) CDTA honors Capital Region Heroes not only on Veterans Day but all year long. Qualified military Veterans are eligible for CDTA's Half-Fare Veterans program. The program, which launched in 2017, is an initiative that allows all honorably discharged service members the opportunity to qualify for half-fare pricing on all CDTA fixed-route services.
"We are proud to offer this benefit to our country's service members," said Carm Basile, CDTA CEO. "Half-fare on all CDTA buses will offer a real-world solution for more mobility to fit their active lifestyle and connect them to work, shopping, and entertainment in our region. It is also CDTA's way of saying Thank You to the men and women who have served our country."
To qualify for the benefit, Veterans are required to provide a DD-214 Form, Discharge Papers, Separation Documents, Veterans Health Identification Card, Veterans Identification Card, NYS Driver's License with official Veterans marking, or a Return the Favor Card. Nearly 1,000 veterans have taken advantage of this benefit and additional information on the program can be found at https://www.cdta.org/half-fare
Please be advised on Thursday, November 11, CDTA will operate on a Saturday schedule and the NX Northway Xpress will not operate. The sales window at 85 Watervliet Ave. will be closed for the day. Bus routes #224, #737, and #763 will operate on a regular schedule. CDTA will resume normal hours of operation on Friday, November 12.