May 01, 2023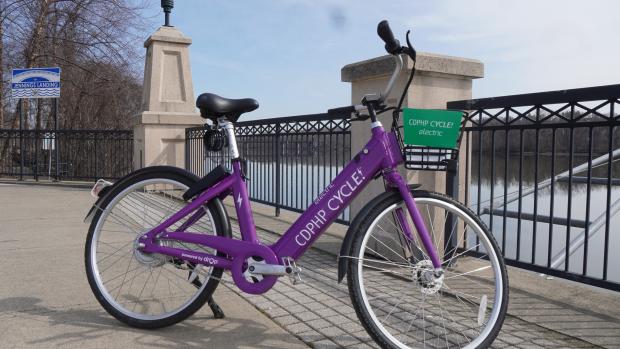 New Bikes, New Website and Enhanced Safety Features Highlight Season 7
ALBANY, NY (May 1, 2023) The Capital District Transportation Authority (CDTA) and CDPHP announced today that the 2023 season of CDPHP Cycle! will begin in late May. An exact date will be shared on social channels over the coming weeks, so be sure to follow CDPHP Cycle! on Facebook, Instagram, and Twitter.
Check out what's new for 2023! 
Electric Bikes
Electric bikes, commonly referred to as e-bikes, have gained popularity all over the world for their ability to assist riders with challenging terrain. CDPHP Cycle! e-bikes are pedal assist, meaning they have all the same great health benefits as traditional biking, but will ensure riders can better navigate hills. CDPHP Cycle! representatives will be traveling throughout our service area all season long to introduce users to e-bike safety and best practices.
New Website
All CDPHP Cycle! information can now be found at www.cdphpcycle.org. Riders will be able to purchase memberships, pay-as-you-go options or log into their account on the website. In the weeks ahead, an updated  version of the CDPHP Cycle! app will be available at the App Store or Google Play.
Enhanced Safety Features
CDPHP Cycle! pedal bikes will feature new, easier to use technology, in addition to enhanced reflective striping on the bikes to better protect and identify riders during the evening hours. Cyclists will still enjoy the benefits of a hub less network of shared bicycles that will now feature a more secure end-trip photo verification.
CDPHP Cycle! closed out season six with a record-breaking 80,311 rides and more than 28,600 members. The program will return in May to Albany, Schenectady, Troy, Saratoga, Cohoes, Watervliet, Menands, Lake George, Queensbury, Glens Falls, and Amsterdam.