May 05, 2022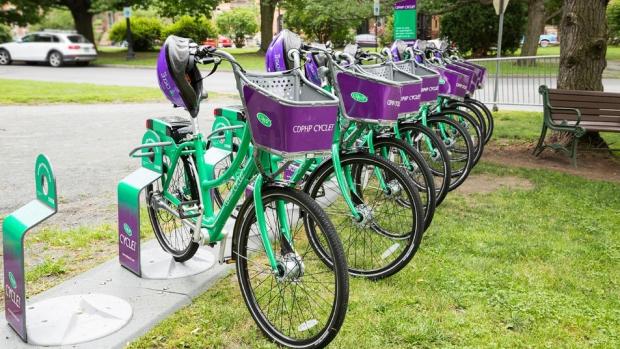 CDPHP Cycle! Rolls Out for the Season on May 3, 2022
ALBANY, NY (May 3, 2022) The Capital District Transportation Authority (CDTA) and CDPHP announced today that the 2022 season of CDPHP Cycle! will begin on Wednesday, May 4, 2022.
In addition to new technology that allows users to scan a QR code for a simpler and more seamless riding experience, CDPHP Cycle! is excited to expand its footprint to Watervliet and Menands. The season will kick off with more than 400 bikes, growing to over 500 throughout the season.
"CDPHP Cycle! continues to be a valuable mobility option for our region, particularly as a healthier alternative to driving short or even more lengthy distances," said President and CEO of CDPHP, Dr. John D. Bennett. "The expansion of the program to connect even more areas in Watervliet and Menands will undoubtedly attract more riders. I commend our partners at CDTA for finding new and innovative ways to keep moving CDPHP Cycle! forward."
"CDPHP Cycle! has become an important service offering in the CDTA mobility menu, allowing us to move more people to more places, in the way they want to move," said CDTA CEO Carm Basile. "I look forward to another successful season with our partners at CDPHP in showcasing all that our beautiful region has to offer."
Riders can purchase a membership or load a pay-as-you-go account by registering online or downloading the CDPHP Cycle! mobile app. You pay for what you ride, which comes out to just $.08 per minute with an hourly pass. CDPHP Cycle! continues to recommend that riders follow guidelines provided by the Centers for Disease Control and Prevention and the World Health Organization to prevent the spread of disease.
For more information, including additional rental fees, rack locations, and more, visit www.cdphpcycle.com.