March 23, 2021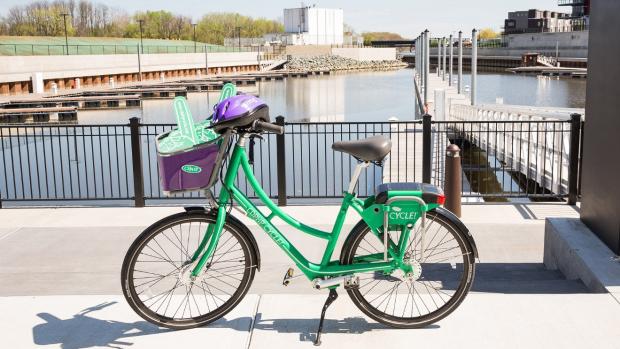 CDPHP Cycle! Gears Up for Season 5 with Early Bird Pricing
ALBANY, NY (March 23, 2021) CDPHP Cycle! is gearing up for its fifth season of riding in and around the Capital Region. From now until April 5, purchase an early bird seasonal membership for just $55 (a $30 savings)! Early bird memberships include up to 60 minutes of riding time per day. For full details and to secure your membership, visit www.cdphpcycle.com.
On Monday, April 5, more than 400 bikes will return to more than 80 rack locations throughout Albany, Saratoga Springs, Schenectady, Troy, and Cohoes. Stay tuned for exciting expansion announcements throughout the season!
CDPHP Cycle! will continue to follow enhanced safety and sanitary precautions for the 2021 riding season. Bikes will be spaced out at racks to allow for easy access and proper social distancing. All bikes will be properly sanitized before returning to the streets, and cleaning and disinfecting measures are ongoing. CDPHP Cycle! is reminding you to ride safe and ride smart – each bike will be equipped with hand sanitizer for riders to use before and after riding.
Don't forget to follow CDPHP Cycle! on Facebook, Twitter, and Instagram to get all of the latest information.