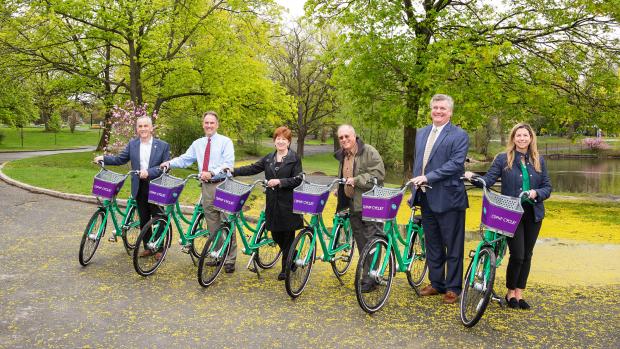 May 04, 2019
Cycle! returns with 350 bikes and more than 80 rack locations throughout the Capital Region
ALBANY, NY (May 3, 2019) CDPHP and CDTA announced the third season of CDPHP Cycle!, the Capital Region's bike-share program on Friday. Dr. John D. Bennett, President and CEO of CDPHP, Carm Basile, CEO of CDTA, City of Albany Mayor Kathy Sheehan and CDTA Board Chairman Jayme Lahut joined together to offcially kick off the riding season in Albany's picturesque Washington Park.
CDPHP Cycle! returns with 350 bikes and more than 80 rack locations throughout Albany, Saratoga Springs, Schenectady and Troy.
Don't forget to follow CDPHP Cycle! on Facebook, Twitter, and Instagram to get all of the latest and greatest information.
Use #cycle518 on your photos to show your CDPHP Cycle! pride and for the chance to win prizes throughout the season!
Additional Images