August 19, 2021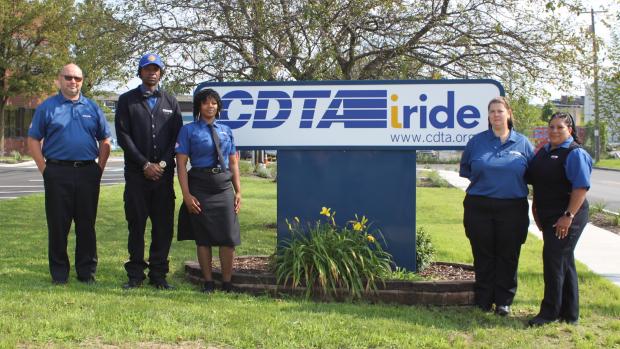 Applications are Currently Being Accepted for Individuals Looking to Test Drive Their New Career and Consider Joining the CDTA Team
ALBANY, NY (August 19, 2021) The Capital District Transportation Authority (CDTA) will open their headquarter doors to the region for a career fair on Friday, August 20th from 10:00am to 2:00pm.  
Applications are currently being accepted and reviewed for the following positions: Bus Operators, Maintenance positions and Management staff. CDTA is looking to expand their team with hardworking, community-oriented individuals while continuing to provide best-in-class transit service to the Capital Region with its premiere fleet.
Individuals attending the career fair event will get to test drive a 40-ft bus, tour the maintenance garage, and examine the facility's state-of-the-art training equipment used to prepare technicians. Applicants can talk to managers, directors, employees, trainers and receive an on-the-spot interview.
Qualified candidates can explore the current open positions along with additional information at www.cdta.org
WHEN: Friday, August 20, 2021 from 10:00am to 2:00pm
WHERE: CDTA Headquarters, 110 Watervliet Avenue, Albany 12206