September 21, 2018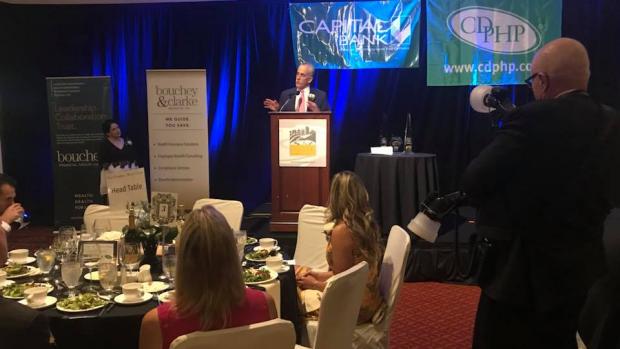 Award Given for Community Engagement and Regional Impact
CDTA is proud to be honored as the recipient of the 2018 Rensselaer County Regional Chamber of Commerce Van Rensselaer Corporate Award. The award is given to organizations that embody the spirit of giving and community.
CDTA was chosen for the work and services we provide in Rensselaer County. CDTA provides kids at the Boys and Girls Club with service to Grafton Lakes State Park, offers access to CDPHP Cycle!,  and provides buses as cooling and heating stations for law enforcement, emergency responders, and those displaced by an emergency situation. 
"Thank you to the Rensselaer Regional Chamber of Commerce and its Board of Directors for this outstanding honor." said Carm Basile, CDTA CEO. "Congratulations to our fellow honorees, Mosaic Associates for being named the 2018 Van Rensselaer Small Business Award recipient and to Wallace Altes for receiving the 2018 Edward H. "Ebbie" Pattison Citizenship Award. Well-deserved honors."