March 01, 2019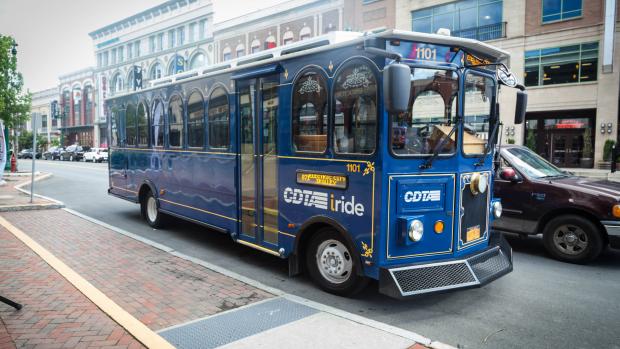 Service will run September 6 & 7 
SCHENECTADY, NY (August 28, 2019) The Capital District Transportation Authority (CDTA) is pleased to announce that the Electric City Trolley will extend service for Friday, September 6 and Saturday, September 7 to accomodate the 14th Annual Little Italy Street Fest and the 44th Annual St. George Greek Festival. The free service starts at 4:00 p.m. and concludes at 1:00 a.m. with a trolley arriving approximately every 20 minutes.
Download the Cityfinder app for trolley stops and real-time arrival information, or visit www.cdta.org/trolleys for details.
The Electric City Trolley is a partnership between CDTA and the Schenectady County Metroplex Development Authority, Rivers Casino & Resort, Downtown Schenectady Improvement Corporation, the Galesi Group and Discover Schenectady. Schenectady-based software and logistics company, Transfinder's free application Cityfinder.