March 28, 2018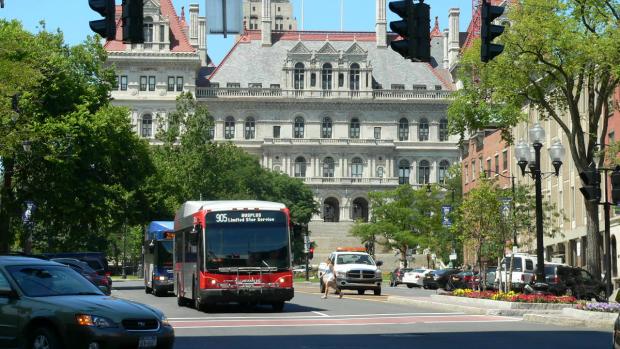 Balanced Plan Maximizes Funding to Keep Mobility Options a Priority
The Capital District Transportation Authority (CDTA) Board of Directors adopted the Authority's Operating Budget and Capital Plan for fiscal year 2019 at the monthly Board Meeting Wednesday.
The $86.1 million-dollar budget plan is balanced, and it keeps spending growth at 1.9% without significant changes to the CDTA service network or to delivery of mobility options. The plan includes anticipated increases in state operating assistance and to federals funds. There are no anticipated fare increases in this budget.
"We are proud to again submit a balanced budget for fiscal year 2019," said CDTA Board Chairman David M. Stackrow. "It's the commitment of our Board and attention to detail by our employees that make a balanced budget and operating plan possible. As always, it's a collaborative effort between all departments and I commend our staff for introducing a thoughtful and fiscally responsible plan. With the cost of just about everything increasing, I am impressed by the work of our organization to keep costs below 2%. This is a remarkable achievement and a testament to our fiscal discipline."
Personnel costs (wages and benefits), purchased transportation for STAR and Northway Xpress (NX) service, along with the price of fuel make up most of the expense lines. Slight increases in revenue are anticipated, mainly from Mortgage Recording Tax, and state and federal assistance.
The board also approved a $21.6 million dollar Capital Plan that includes new buses for fixed route services, STAR (paratransit service) and NX, along with several facility improvements.
The CDTA fiscal year runs from April 1, 2018 through March 31, 2019. The budget document is available here: