March 27, 2019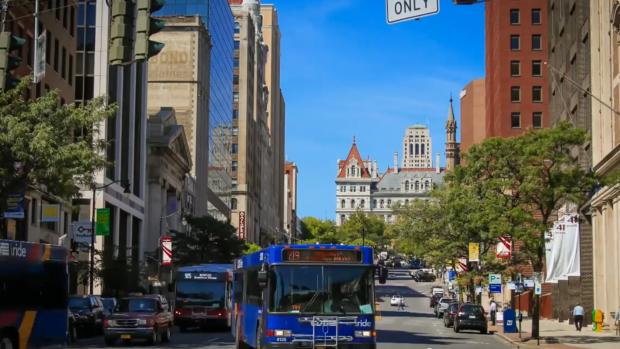 Balanced Plan Maximizes Funding to Keep Mobility Options a Priority
Albany, NY (March 27, 2019) - The Capital District Transportation Authority (CDTA) Board of Directors adopted the Authority's Operating Budget and Capital Plan for fiscal year 2020 at the monthly Board Meeting Wednesday.
The $90.1 million-dollar budget plan, which is balanced, does not anticipate significant changes to the CDTA service network or fare levels.  The plan anticipates modest increases in state operating assistance and federals funds. 
Personnel costs (wages and benefits), purchased transportation for STAR and Northway Xpress (NX) service, along with the price of fuel make up most of the expense lines. Slight increases in revenue are anticipated, mainly from customers, state and federal assistance.
The board also approved a $26.6 million dollar Capital Plan that includes new buses for fixed route services, buses for STAR, buses for Northway Express (NX), as well as new electric buses for our pilot program.
The CDTA fiscal year runs from April 1, 2019 through March 31, 2020.