March 31, 2021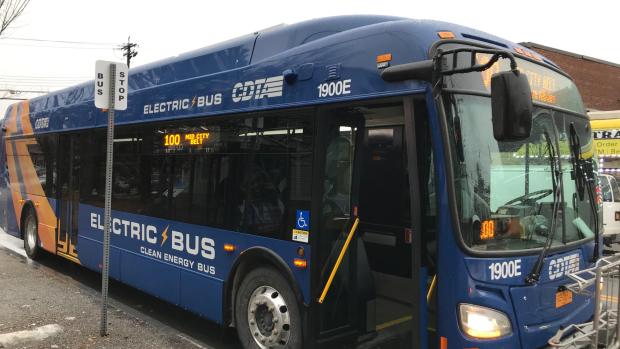 Balanced Plan Maximizes Innovative Mobility Options
ALBANY, NY (March 31, 2021) The CDTA Board of Directors adopted a balanced Operating Budget and a corresponding Capital Plan for fiscal year 2022 at their monthly Board Meeting on Wednesday.
The Operating plan totals $101 million with a modest growth rate of 3.4%. The five-year capital plan provides for projects and opportunities to enhance mobility in the Capital Region. Most of the capital plan is directed towards development of Bus Rapid Transit service on the Washington/Western corridor (Purple Line), along with continued expansion of new mobility options like FLEX and CDPHP Cycle!. CDTA is also planning for an E-Scooter pilot program later this spring.
"We are proud to present a strong FY2022 budget on behalf of the Board of Directors," said CDTA Board Chairman, Jayme Lahut. "COVID-19 has presented challenges on the organization unlike any other year. Thanks to an already solid financial foundation, we were able to craft a spending plan that will allow us to welcome customers back to our system while expanding new mobility options for the community. It also provides for appropriate resources to safeguard employees and customers during the next 12 months. This includes appropriate service levels, cleaning, and disinfecting systems."
The budget anticipates a continuation of revenue challenges throughout the fiscal year. This includes decreased ridership and reduced customer revenue and limited travel at the Rensselaer Rail Station. CDTA will use stop-gap funding provided under the American Rescue Plan to make up these shortfalls.  
"We thank Senate Majority Leader, Charles Schumer, and our delegation in both the Senate and Congress for making transit a priority in the recently passed American Rescue Plan." said CDTA CEO, Carm Basile. "The $52 million, one-time payment will be used over the next three years to make up lost revenue. CDTA will use this period to make sure the mobility network is strong and attractive to CDTA's wide customer base."
Personnel and purchased transportation costs make up most of the expense lines. The operating plan also provides for increases in professional and maintenance service. This will cover upgrades to telecommunications and information technology enhancements, many of which are in reaction to changes brought on by the pandemic.
The Board also approved a five-year, Capital Plan that includes new buses for fixed route services, STAR (paratransit service) and NX service along with several facility upgrades. The capital plan is fully funded in year one; projects and opportunities in the out years of the plan are grant funded.
The CDTA fiscal year runs from April 1, 2021 through March 31, 2022.