March 01, 2019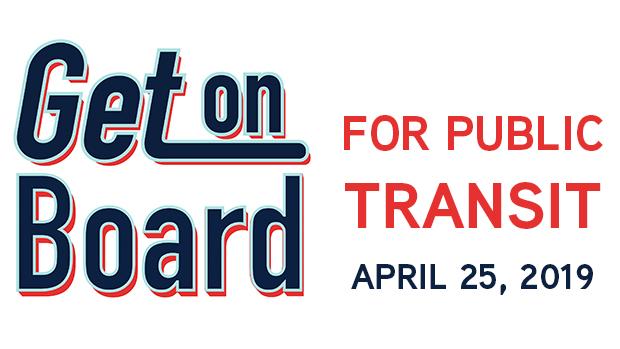 Get on Board and Support Public Transit in Your Community
ALBANY, NY (April 24, 2019) The Capital District Transportation Authority (CDTA) will join with other public transportation systems nationwide to participate in national Get on Board Day Thursday, April 25, 2019. 
Sponsored by the American Public Transportation Association (APTA), the 2019 Get on Board Day is a day that encourages people to support public transportation and showcases the benefits it brings to communities.  Each weekday in the U.S., 34 million people board public transportation. In the Capital Region, there are more than 60,000 boardings each weekday.
To promote Get on Board Day, CDTA will use its social media channels to show videos of support from local elected officials, community partners and customers. We will also host a social media contest for the community. Those who choose to Get on Board, Thursday, April 25, 2019 and post a picture using transit including the #GetonBoardCDTA will be entered to win a CDTA prize package. You can follow the conversation on Facebook (@RideCDTA) Instagram (@RideCDTA) and Twittter (@CDTA)
Additionally, public transportation is a cornerstone of local economies in urban, suburban, and rural communities. In fact, public transportation helps to make a community economically prosperous and competitive.  Every $1 invested in public transportation generates approximately $4 in economic returns, powering community growth and revitalization. 
WHAT:          National Get on Board Day
WHERE:       CDTA and transit agencies nationwide
WHEN:          Thursday, April 25, 2019