March 01, 2019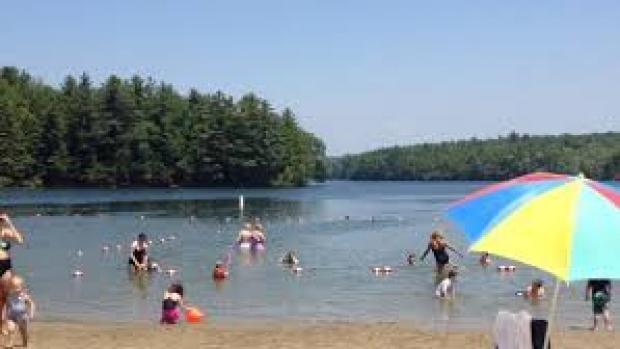 Summer Service to Provide Access for Troy Youths and Community
Troy, NY (June 25, 2019) CDTA, Rensselaer County and the Boys & Girls Club of the Capital Area- Troy Unit are partnering once again this summer to provide transportation and access to Grafton Lakes State Park for Troy City Youths.  Last year, Rensselaer County Executive Steve McLaughlin and the County spearheaded this initiative by purchasing CDTA bus passes so that Troy Youths could be transported to the State Park to enjoy this beautiful recreation spot.  
CDTA Chief Executive Officer Carm Basile said "We are happy to once again partner with the Rensselaer County Executive and the Troy Boys and Girls Club on providing transportation for Troy youth to Grafton Lakes State Park this summer. As the region's mobility provider, we continually look for ways to expand our services and meet the needs of the communities that we serve. This service to Grafton does just that. It provides access to our customers and now the youths at the Boys and Girls Club right here in Troy."
Rensselaer County Executive Steve McLaughlin stated that "This program is a wonderful opportunity for the youth of Troy to enjoy this beautiful State Park and for them to spend carefree days of sun and fun with their friends.  Grafton is one of the most beautiful recreation destinations in our County and we are thrilled to be a part of this program."  McLaughlin elaborated "CDTA and the Troy Boys and Girls Club have been wonderful partners in this initiative and it demonstrates that the public and private sectors can come together to benefit our community."
Patrick Doyle, Chief Operations Officer at the Boys & Girls Club of the Capital Area said, "We are indebted to the continued efforts of Rensselaer County and CDTA in providing this wonderful opportunity to the youths of Troy.  This service has been an amazing success and enriched the lives of all the youths that participated last year.  To see the smiles on the children's faces when they are at Grafton State Park is priceless and we are thankful to Rensselaer County for their continued involvement."
Service from the Troy Boys & Girls Club to the Grafton Lakes State Park will begin in early July.