March 23, 2017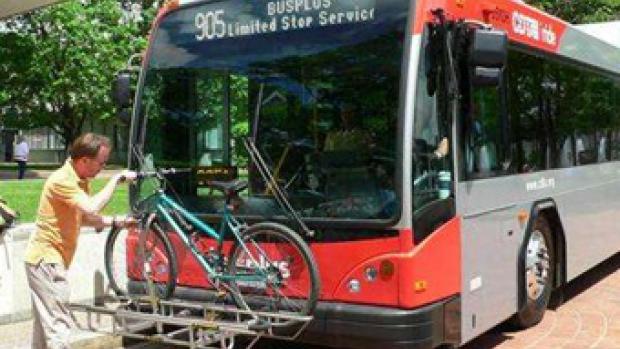 Will Support Key Intersection's Impending Safety Improvements
ALBANY, NY (March 23, 2017) The Capital District Transportation Authority (CDTA) and the City of Albany announced today that preliminary work will begin on March 25, 2017 on the Lark/Washington Transit/Pedestrian Safety Improvement project.  The improvements will begin with the removal of street trees in front of Albany Public Library Washington Avenue branch near Lark Street. This is the first phase of the Lark/Washington Avenue Transit/Pedestrian Safety Improvement project which was awarded funding by NYS Department of Transportation and the Capital District Transportation Committee last year. The work is preparatory for more extensive roadway work this summer.
The project, being done in coordination between CDTA and the City of Albany, will enhance customer and pedestrian safety at the Lark and Washington intersection, one of the most difficult intersections in the City.  It will also allow for more efficient bus routing, reduced travel times, and increased reliability of transit service.  The $1.35 million project includes relocation and expansion of a major customer waiting area and Bus Rapid Transit (BRT) station from in front of the Washington Avenue Armory to the Albany Public Library branch. It also includes intersection redesign work aimed at reducing traffic congestion and increasing safety.
This project is part of a larger vision for the Washington-Western Corridor.  Building on the success of its popular limited-stop BusPlus service, two more BRT lines are in the works for the most heavily used roadways in the Capital Region. The Lark & Washington work will support the "Purple Line" which will run from downtown Albany to Crossgates Mall along the Washington-Western corridor.   The "Blue Line" which will run from Albany to Troy, Waterford, and Cohoes along the River Corridor (Route 4 & 32) will begin preliminary work this summer as well.