March 01, 2019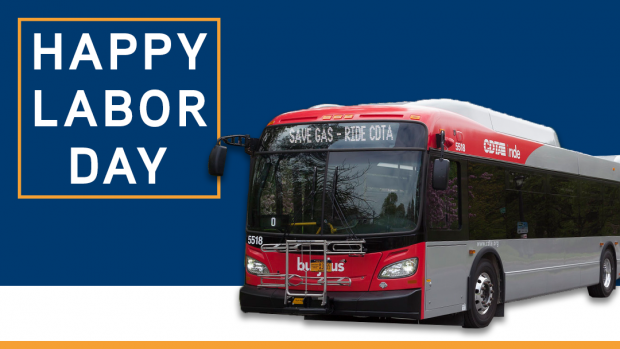 CDTA Announces Labor Day Service
ALBANY, NY (August 29, 2019)  The Capital District Transportation Authority (CDTA) announced that on Labor Day, Monday, September 2, 2019, buses will operate on a Sunday/Holiday schedule with no Northway Xpress (NX) Service. Bus routes that normally operate on Sundays will be in service. Regular weekday service including the NX will resume on Tuesday, September 3, 2019.
The CDTA Sales Window at 85 Watervliet Avenue, Albany will also be closed on Labor Day. It will reopen on Tuesday, September 3, 2019, at 9:00 am. Customers looking to purchase passes can stop at any of our Navigator Sales Locations: https://www.cdta.org/navigator-sales-locations.
For more information regarding Labor Day service, contact CDTA's Customer Service Center at (518) 482-8822 or visit www.cdta.org. Customer Service Representatives are on duty 6am-7pm weekdays, 8am-6pm on Saturdays and 8am-5pm on Sundays and holidays. To stay connected with CDTA, visit facebook.com/CDTAiride, follow us on twitter.com (@CDTA) or on Instagram @ridecdta.