April 17, 2020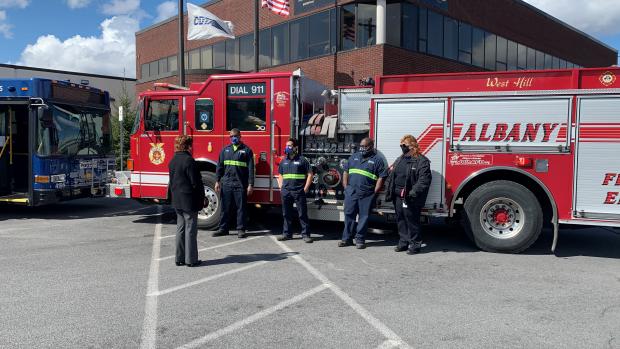 Governor's Executive Order Effective Friday, April 17 at 8:00 p.m.
ALBANY, NY (April 17, 2020) Customers who board CDTA services are required to wear a mask or face covering as part of Governor Andrew M. Cuomo's latest Executive Order. Full details of the announcement can be found here.
The Executive Order signed by Governor Andrew M. Cuomo mandates that any individual aged 2 or older who can medically tolerate wearing a face covering shall be required to cover their nose and mouth with a mask or close face-covering when in public and unable to maintain, or when not maintaining social distance.
CDTA strongly encourages all passengers to comply with this Executive Order while riding on our buses. We thank customers in advance for their help to keep our Operators and other customers safe.