January 25, 2017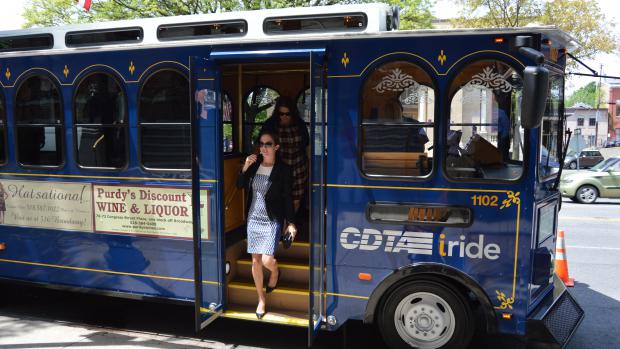 Additional Resources to Support Service Enhancements & Development
ALBANY, NY (January 25, 2017) The Capital District Transportation Authority (CDTA) Board of Directors today approved the purchase of several buses and trolleys at its monthly meeting Wednesday to meet consistent demand for more service in support of continued development.
"As we develop more mobility options for the region, our fleet must also continue to grow to meet ever-changing service demands," said CDTA Board Chairman David M. Stackrow. "Customers have come to expect a certain level of service and we want to ensure the region's transportation network keeps moving forward."
The new order, in addition to CDTA's annual fleet replacement purchase, includes 10 fixed-route buses, four bendable articulated buses, and two trolleys. The Articulated buses will be used on the highest performing trunk routes, where capacity remains near or at full. Some of the fixed-route buses will be used to provide additional service in Schenectady. The new vehicle purchase will allow CDTA to phase out the remainder of the older service vehicles which have been operational for nearly 20 years.  
The purchase of two additional trolleys will bring the total count to four, and will be used on new service in downtown Schenectady. CDTA is continually looking for ways to connect people to our region's downtown areas. These services, which will be called, Downtowners will also connect to major trunk routes and improve mobility for people. Where possible, CDTA will develop partnerships to support the operation of downtowners and make them more convenient and attractive. The Downtowner service is expected to hit the streets in late March.