July 31, 2017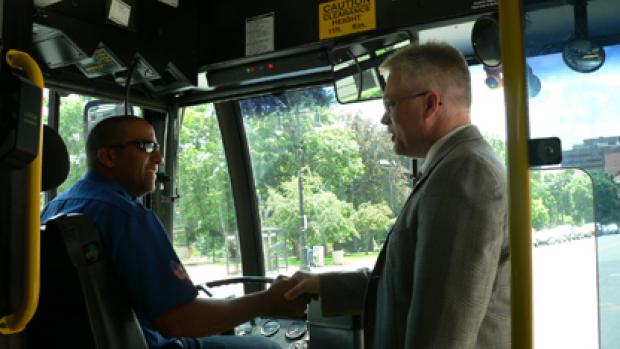 Criscione, Lahut, and Mancini to Represent Albany and Schenectady Counties
ALBANY, NY (July 26, 2017) The Capital District Transportation Authority (CDTA) welcomed three new Board Members at its monthly meeting Wednesday. All three members were appointed by Governor Andrew M. Cuomo and confirmed by the New York State Senate in June.
Michael Criscione, represents Albany County. Mike is a lifelong Albany resident who owns and operates an Allstate Insurance Agency in Saratoga Springs.
Jayme Lahut, represents Schenectady County. Jayme lives in Niskayuna and is the Executive Director of Schenectady Metroplex, which focuses on economic development matters.   
Jaclyn Mancini, represents Schenectady County. Jackie lives in Schenectady and is the Director of Human Resources for Schenectady County.
"We are pleased to welcome Michael, Jayme, and Jaclyn to the CDTA Board of Directors," said CDTA Board Chairman David Stackrow. "Each new member brings a fresh perspective and diverse background which will strengthen our organization and help us to be bigger and better. Their strengths and areas of expertise are a good fit for our company and complement the vision we have set for CDTA and will be very helpful as we continue our work to make the region a better place to live and work."
The CDTA Board of Directors has set a progressive and aggressive agenda to transform CDTA into the regional mobility leader. This has led to sustained ridership increases and development of new services and programs. The Board's Innovation Platform inspired the operation of the first Bus Rapid Transit line in upstate New York, led to the introduction of an industry-leading payment system called Navigator, resulted in the development of the region's first bike-share program, CDPHP Cycle!, and has resulted in CDTA being the only upstate transit property with the legislative authority to oversee the taxi industry to help bring stability and streamlined service to the Capital Region.