October 03, 2019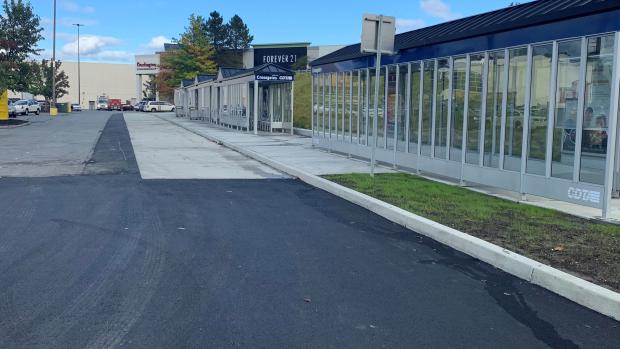 New Customer Waiting Area to Open on October 7, 2019 will Provide Customer Enhancements
ALBANY, NY (October 3, 2019) The customer waiting area at Crossgates Mall, the third busiest stop in the CDTA system, has been relocated and now sits near the entrance to Burlington Coat Factory. This new location will be available to customers beginning on Monday October 7, 2019.
The new location will make it safer for customers to access our services and shopping. The new routing will allow easier access for our buses to pick up and drop off improving the customer experience. Part of the project includes a Bus Only turn lane to access the new waiting area. CDTA awarded a contract in June to HMA Contracting Corp. for the construction.
The station will eventually serve as the terminus to the Purple Line, which will be the third Bus Rapid Transit line in the system, connecting downtown Albany to the Harriman state office campus, University at Albany and Crossgates Mall. CDTA's first BusPlus BRT route, known as the Red Line, runs along Route 5 from downtown Albany to downtown Schenectady. CDTA's second BRT line, the River Corridor is under construction and will connect Albany to Waterford, through Troy. The River Corrdior is slated to begin service in fall 2020.