April 20, 2017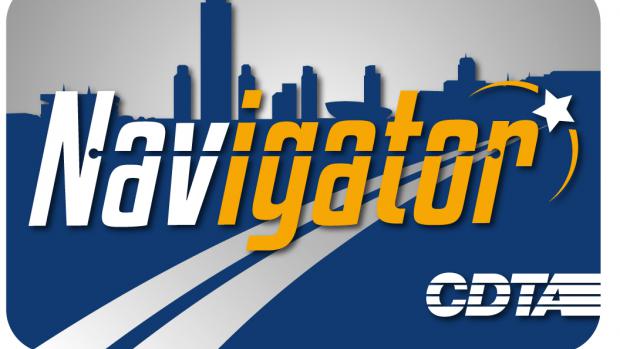 Troy Public Library, Troy Savings Music Hall Join Outlet Partners
ALBANY, NY (April 20, 2017) The Capital District Transportation Authority (CDTA) has announced that Troy Public Library and Troy Savings Bank Music Hall are the latest to join the Navigator retail sales network. Each location allows customers to purchase and reload funds directly onto their Navigator smartcard.
Locations: 
Troy Public Library 
30 2nd St, Troy, NY 12180
Troy Savings Bank Music Hall
100 2nd St, Troy, NY 12180
Starting May 1, 2017, CDTA will begin the transition away from the online sale of Swiper cards and other magnetic-striped fare media, streamlining its online offerings to Navigator fare products and STAR ticket books.
Since the launch of the Navigator prepayment system, earlier this year, more than 4,000 customers have made the switch from magnetic stripe paper fare products. Navigator cards now represent more than 50,000 rides each month on CDTA's route network. The additional outlets in Rensselaer County bring the total of Navigator Sales Outlets to 20 locations across the Capital Region.
Customers can still purchase magnetic-striped fare products at CDTA's Sales Office located at 85 Watervliet Avenue in Albany or many of the retail outlets throughout the Capital Region. The transition will continue over the course of the next year as CDTA phases out older passes, which provide limited security in the event they are lost or stolen.
To sign up or reload your Navigator card head over to the CDTA website at www.cdta.org.
###
About CDTA: The Capital District Transportation Authority (CDTA) was created in 1970 by the New York State Legislature as a public benefit corporation to provide regional transportation services by rail, bus, water and air. CDTA is the premier mobility provider in the Capital Region, providing local, express, commuter and bus rapid transit services. CDTA owns and operates the Rensselaer Rail and Saratoga Springs Train Stations. Today, nearly 690 people work to deliver a transit system that transports 60,000 customers each weekday.