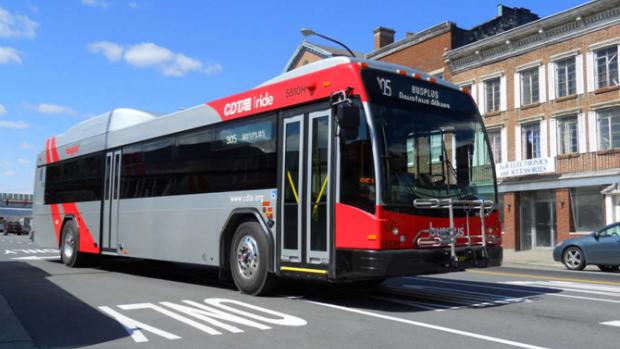 June 24, 2015
Addition of Universal Access Agreement with SUNY Polytechnic Expands Growth Potential
ALBANY, NY (June 25, 2015) The Capital District Transportation Authority (CDTA) announced system ridership continues to rise two months into the new fiscal year at the monthly Board of Directors meeting Wednesday. CDTA boarding count for the month of May was 1.39 million, which is ahead of last year's numbers positioning the authority to further its record setting run.
The rate of increase may lessen as CDTA is already near organizational capacity to carry customers. The introduction of the new smart card and mobile ticketing system Navigator later this year and new Universal Access agreements should further stimulate ridership, along with continued efforts to improve and strengthen the service network.
On the heels of that ridership increase; a new partnership with Fuller Road Management Corporation that will feature a Universal Access Arrangement for the more than 3,000 students, faculty and employees at the SUNY Polytechnic Institute College of Nanoscale Science and Engineering campus.
The agreement calls for enhanced service and construction of new bus stops and waiting areas along Fuller Road. The 1.3 million square foot campus is home to SUNY Polytechnic, Tech Valley High School and dozens of companies whose work supports innovative science and engineering efforts around the world.
The Universal Access Arrangement will support the growth potential on the campus and enhance our service network along the Washington/Western corridor. CDTA has UA agreements with nearly a dozen universities and ShopRite Supermarkets that are responsible for more than 3 million boardings annually.
The CDTA Board of Directors meets on the last Wednesday of every month at the CDTA Headquarters. Board meetings are open to the public and streamed live at www.cdta.org