November 30, 2018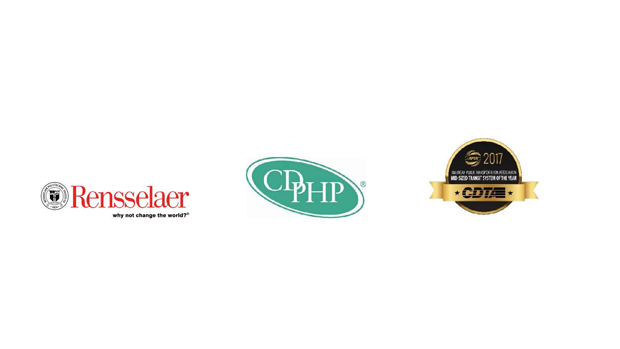 Students, Faculty, and Staff Ride for Free Under Agreement 
ALBANY, NY (September 20, 2018) CDPHP Cycle! and Rensselaer Polytechnic Institute (RPI) have partnered to offer free, unlimited riding to students, faculty, and staff under a new CDPHP Cycle! Access agreement. Rensselaer is the first university to join the CDPHP Cycle! Access family. 
"This is an exciting next step in the evolution of CDPHP Cycle!" said Georgie Nugent, CDTA Board Chairwoman. "We are fortunate to have a long-tenured partnership with RPI which has led us to this new CDPHP Cycle! Access agreement. This is another way we are widening and expanding the mobility options for the Rensselaer campus to connect them with the Capital Region." 
CDPHP Cycle!, the Capital Region's first bike-share program, launched in July 2017. CDPHP Cycle! features 350 bikes distributed among 80 bike racks in Albany, Schenectady, Troy, and Saratoga Springs. The program offers the community a healthy, affordable, and fun mode of transportation. 
"As a proud RPI alumnus, I'm thrilled that the Institute has signed on as a CDPHP Cycle! Access participant, offering students, faculty, and staff a healthier mode of transportation," said John D. Bennett, MD, President and CEO of CDPHP. "RPI has been a longstanding CDPHP client and this new partnership further cements their commitment to the health and well-being of their community." 
There are a number of locations near RPI that will provide access and convenience for riders: 
• Beman Park: 15th Street and Peoples Avenue 
• Rensselaer Student Union: 15th Street and Sage Avenue 
• City Station: 6th Avenue and Congress Street 
• Downtown: 5th Avenue and Broadway 
"Rensselaer is very pleased to expand its relationship with CDTA with the introduction of CDPHP Cycle! to the Rensselaer community," said Claude D. Rounds, Rensselaer Vice President for Administration. "This regional bike-sharing program will provide a free, environmentally sustainable transportation option for all members of our campus community." 
For more information about the program, or to check out all 80 rack locations, visit www.cdphpcycle.com or download the CDPHP Cycle! app.