February 01, 2019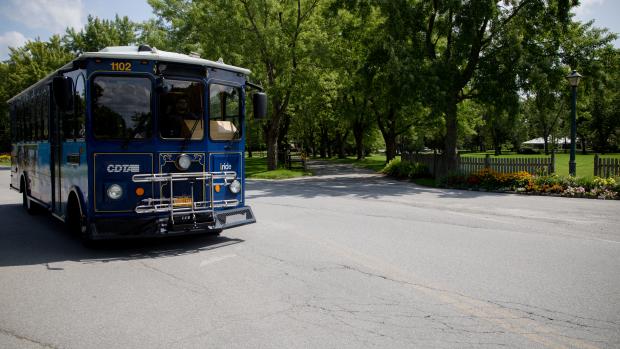 Popular Seasonal Service to Run During Annual Jazz Festival
ALBANY, NY The Capital District Transportation Authority (CDTA) Saratoga Summer Trolley is back for the season beginning this weekend. The daily service will start on Saturday June 29, 2019 with a special event route for the Freihofer's Saratoga Jazz Festival.
Jazz Festival service will operate on Saturday and Sunday (June 29-30) with the new special event routing that will access the Saratoga Performing Arts Center. The trolley will operate from 11:00am to 11:15pm both days. The special event loop will travel down Broadway and connect to Ballston Avenue (Route #50) for access to SPAC and the festival. Full details of the route and schedule can be found at www.cdta.org
The standard trolley service will begin operating Monday, July 1 and run through Labor Day. The popular trolley service will once again operate free of charge, seven days a week, from 11:00am to 11:15pm for all customers through Monday September 2, 2019. The trolley schedule offers streamlined service to hotels and key attractions along Broadway in Downtown Saratoga, including the historic Saratoga Race Course along with Saratoga Casino and Hotel.