February 10, 2017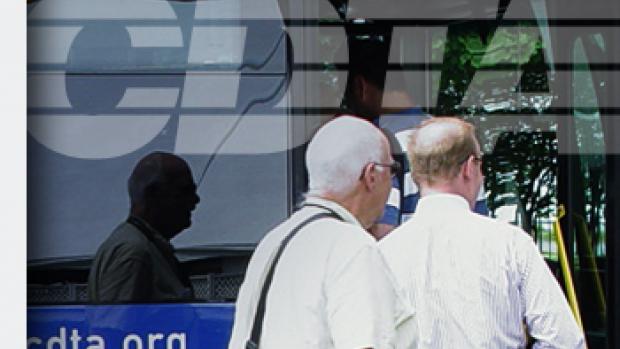 Hearings Outline Customer Access To CDTA Information & Planning
ALBANY, NY (February 10, 2017) The Capital District Transportation Authority (CDTA) held a series of public hearings to discuss its Title VI policies. Title VI is a federal requirement that ensures equity is considered when transit systems use federal funds to operate. CDTA fully supports the objectives of Title VI requirements, which can be found below.
Ensure that the level and quality of transit service is provided in a non-discriminatory manner.
Promote full and fair participation in transit decision-making without regard to race, color, or national origin.
Ensure meaningful access to transit-related programs and activities by persons with limited English proficiency.
Public hearings will be held on the following days:
Rensselaer County - Tuesday, February 21, 2017 (6:00 pm – 8:00 pm)
Arts Center of the Capital Region (Conference Room)
265 River Street
Troy, NY 12180
Schenectady County - Wednesday, February 22, 2017 (6:00 pm – 8:00 pm)
Schenectady Public Library – Central Library (McChesney Room)
99 Clinton Street
Schenectady, NY 12305
Albany County - Monday, February 27, 2017 (6:00 pm – 8:00 pm)
Albany Public Library – Washington Avenue Branch (Large Auditorium)
161 Washington Avenue
Albany, NY 12210
Saratoga County - Tuesday, February 28, 2017 (6:00 pm – 8:00 pm)
Saratoga Springs Public Library (Dutcher Community Room)
49 Henry Street
Saratoga Springs, NY 12866