March 18, 2022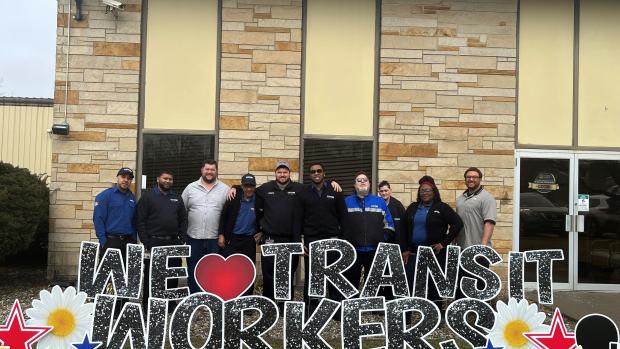 Annual Appreciation Day Honors Essential Workforce
ALBANY, NY (March 18, 2022) Have you thanked a transit worker lately? On Friday, March 18, 2022 CDTA, and transit systems across the country will celebrate the tens of thousands of hard-working transit workers who keep our communities moving safely and efficiently, seven days a week, 365 days a year. CDTA is celebrating its 735 employees in a number of ways and is encouraging its customers and the community to thank their operator.
"We are fortunate to have some of the very best transit workers in our state keeping CDTA moving forward," said Carm Basile, CDTA CEO. "Around the clock, whether the sun is shining, or a snowstorm is hitting the region, our transit workers drive their routes, fix buses, help riders with directions, answer customer calls, check fares and make sure the CDTA operation is running smoothly. I am grateful for their hard work and dedication to our passengers and to the community every day."
CDTA will be honoring all of its employees throughout the day in a number of ways. We are also encouraging riders to say, "Thank You." We will also be featuring interviews with our Operators on our social media sites. If you would like to thank your operator you can call our customers service center at (518) 482-8822 to leave a commendation or visit our website www.cdta.org and fill out a comment form.
The nationally recognized day will be highlighted on social media by transit agencies across the country.