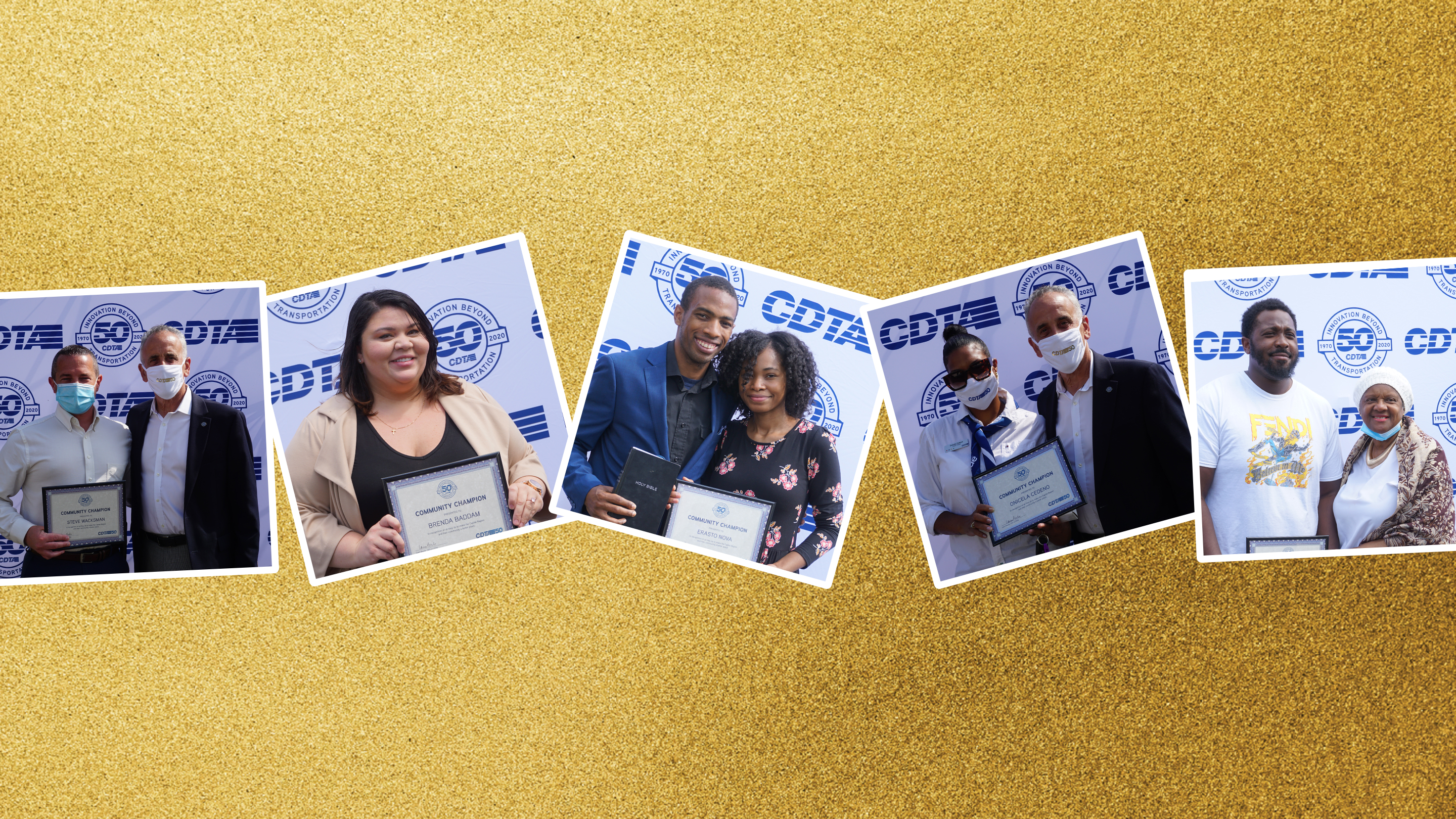 Community Champions 2021 Nomination
 

Know someone who goes the extra mile at work, gives back to their community, or brightens the Capital Region in their own unique way? 
Let's make them the next CDTA Community Champion! 
We began recognizing the champions of our community in 2020 as we celebrated our 50th anniversary. In the time since, our region has faced great adversity, but the Capital Region has stood strong and we have helped each other along the way. This is why we have chosen to continue our mission to honor and recognize those who go above and beyond.
5 winners will be selected from our Capital Region Community and 5 from the CDTA Family.
Fill out the form below to let us know about a Nominee who you would like us to consider:
Close Main Menu Off Canvas