May 12, 2022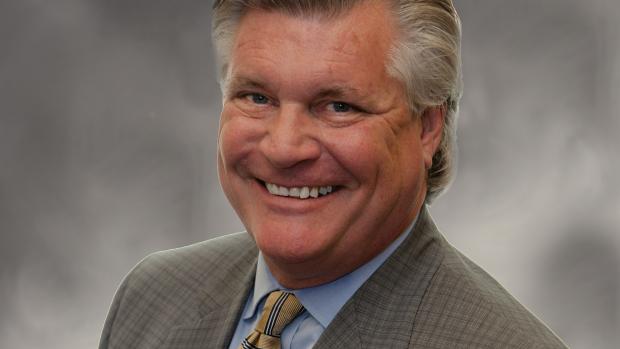 Jayme Lahut Continues Vision for Better Mobility in the Region
ALBANY, NY (May 12, 2022) The Capital District Transportation Authority (CDTA) has announced its slate of officers for the fiscal year 2023. Board members approved the slate of officers at their April board meeting. Schenectady Metroplex Development Authority Executive Director Jayme B. Lahut was elected Board Chairman. This is Lahut's third term as Board Chairman.
"I'm excited to serve as Chairman of the CDTA Board of Directors." said Jayme Lahut. "The past two years have been filled with challenges as we work through the COVID-19 pandemic. However, we continue to grow and will soon expand the district and our service into Montgomery County. I am impressed with the way the CDTA workforce manages challenges and turns them into opportunities. I value CDTA's reach in the community and the significant role we play in connecting people to economic opportunities. I am fortunate to be surrounded by resolute board members who bring a wealth of knowledge and who serve as valuable resources for CDTA."
"CDTA continues to grow and provide the community with what they want and need. Much of this comes from Jayme's leadership and the progressive vision of our Board of Directors." said CDTA Chief Executive Officer Carm Basile. "We look forward to Jayme continuing to lead the transformation of CDTA and our region." 
Lahut was appointed to the CDTA Board of Directors in 2017.  He has been the first and only Executive Director of the Schenectady Metroplex Development Authority; he has worked there since 1999. A Troy native, he has more than 30 years of experience and broad-based achievement in economic and community development.
The full slate of officers are:
Chairperson – Jayme B. Lahut (Represents Schenectady County)

Vice-Chairperson – Michael J. Criscione (Represents Albany County)

Treasurer – Georgeanna (Georgie) M. Nugent (Represents Saratoga County)

Secretary

– 

Joseph M. Spairana, Jr. (Represents Rensselaer County)
Michael J. Criscione was appointed to the Board of Directors in June 2017 and elected Vice-Chairman in 2018. Mr. Criscione operates his own Insurance Agency in Saratoga Springs.
Georgeanna M. Nugent was appointed to the Board in 2009.  Ms. Nugent served as Board Chairwoman in 2018. Ms. Nugent is the Regional Environmental Division Director for McFarland-Johnson, Inc.
Joseph M. Spairana, Jr. was reappointed to the Board in June 2021. This is Mr. Spairana's second term as a Board member. He was first appointed to the CDTA Board in December 2008. Mr. Spairana retired from the New York State Department of Transportation with 35 years of service. 
The remaining members of the CDTA Board are:
David M. Stackrow (Rensselaer County) has been a board member since 1995, making him the longest-serving Board member in CDTA history. Mr. Stackrow is the Managing Partner of Scott Stackrow & Co, CPAs in Troy.
Denise A. Figueroa (Albany County) joined the Board in 2003. Ms. Figueroa is the Executive Director of the Independent Living Center of the Hudson Valley in Troy.
Mark A. Schaeffer (Albany County) joined the Board in June 2016. Mr. Schaeffer is a retired computer professional who spent 29 years working for New York State, at the Department of Health and at the Department of Social Services.
Jaclyn L. Falotico (Schenectady County) joined the Board in June 2017. Mrs. Falotico is the Deputy County Manager for Schenectady County.
Peter D. Wohl (Saratoga County) joined the Board in June 2021. Mr. Wohl is the Chief Performance and Innovation Officer at SEFCU.
Patrick M. Lance, Sr. was appointed to the Board in June 2019. Mr. Lance represents Labor (Non-Voting Union Member)
Detailed biographies for each CDTA Board member can be found at: https://www.cdta.org/board-directors