Since we have made our data publicly available many developers have used it to create some great mobile and web based applications. We have even used it to create our own applications so check them out here.
CDTA Applications
CDTA iRide

Developer:
Coo Coo
Description:
 CDTA iRide on your iPhone or Android makes getting around on the Capital District a breeze. CDTA iRide features: real time bus arrivals; trip planning; system advisories; find of nearest bus stops; search for bus stops; browsing stops by route; useful phone numbers and links
Help you work, play and do what matters in life, download them now.
Read more about it or download it now.
---
CDTA BusPlus

Developer:
Axeva,Inc.
Platforms:
 iPhone, Android
Description:
 CDTA BusPlus makes getting around and understanding CDTA Bus Plus simple and straight-forward. CDTA iRide features: full schedule for all stations; interactive map; frequently asked questions; link to real time information; useful phone numbers and links
Check out more details or download.
---
Finding Applications
These are the applications that we know about to find other transit applications available for CDTA or any other area you plan to travel to you can go to City-Go-Around (www.citygoaround.org) (developed by Front Seat).
---
Free Applications
Transit Times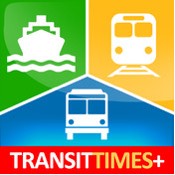 Developer: Zervaas Enterprises
Platforms: Apple and Android
Description: Public transit trip planning, scheules and live vehicle positisions for iOS and Android.
Try it now (transittimes.com.au)
---
Any Stop

Developer: BlinkTag, Inc.
Platforms: Android
Description: Anystop Capital District Transportation Authority is an easy and fun way to access Capital District Transportation Authority transit schedules in Albany, New York on your Google Android device. With a couple of clicks on the touch-screen, find bus, rail or ferry routes near you, store your favorite stops, and view them on an interactive map. Not familiar with a city or town? Use Android's GPS to pin-point your location and find stops within a few minutes walk or bike ride.
---
511 New York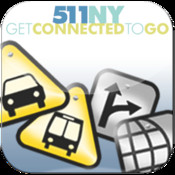 Developer: New York Department of Transportation
Platforms: Web
Description: 511NY is New York State's official traffic and travel info source. Whether you drive or take public transit.
---
Dadnab
Developer: Roger L. Cauvin
Platforms: SMS (text messaging)
Description: A Dadnab user sends a text message with an origin, destination, and optional departure or arrival time. Dadnab replies with step-by-step transit directions.
Try it now (www.dadnab.com) Choose Tri-State NY/NJ/CT Area
---
Transitly
Developer:
Liquid Mongoose
Platforms:
 Web (optimized for mobile phones)
Description:
 Transitly is a lightweight web application that tell you when your next bus is.
Try it now (www.transitly.com)
---
Trips123
Developer: Telvent Farradyne Inc.
Platforms: Web
Description: Get traffic, transit and trip planning info in real time.
---
Walk Score
Developer:
Front Seat
Platforms:
 Web
Description:
 Walk Score calculates the walkability of an address based on the distance from your house to nearby amenities.
Try it now (www.walkscore.com)
---
Google Maps (maps.google.com) : (developed by )
Developer: Google
Platforms: Blackberry App, Palm WebOS App, iPhone App, Website (Desktop/Laptop), Other, Website (Mobile-Optimized), Android App
Description: Google Maps offers transit directions and transit maps for many cities around the world.