January 23, 2017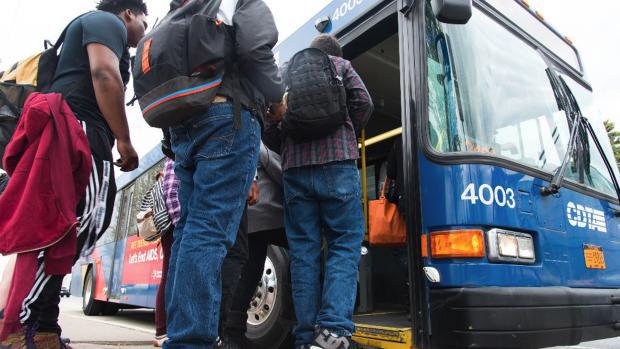 Service Changes Effective Sunday, February 5, 2017
Service Improvements: Click Below to See New Bus Schedule  
Rivers Casino Service: Route #'s 355 and 370 will access the facility from Liberty Park via Erie Boulevard. Service runs 7:00 am – Midnight weekdays and Saturdays, and 7am-11:30 pm Sundays.
Route #85 (Waterford/Troy) the span of service is being extended to 12:50 am on weekdays, 1:00 am on Saturdays, and 9:50 pm on Sundays.
Route #450 (Schenectady/Wilton) Weekday frequency will increase to 30 minutes between 6:00 am – 9:00 am and 3:00 pm – 6:00 pm.
Service Reductions
Route #182 (Troy/Cohoes/Latham/Albany) The 5:27 am northbound trip is being discontinued due to low ridership.
Route #520 (Nassau Express) The 3:15 pm trip is discontinued low ridership and network efficiency.
Route #719 (Altamont/Voorheesville) The 3:40 pm trip is discontinued due to low ridership.
Time Adjustments & Reroutes
Minor time adjustments will be made on the following routes to improve service reliability. Please check new schedules to verify arrival and departure times.  
CDTA Information:
For more information about these changes or to see route schedules, visit www.cdta.org or call (518) 482-8822 to speak with a customer service representative. CDTA's Customer Service Center is open seven days a week from 6:00 am - 7:00 pm on weekdays, 8:00 am-6:00 pm Saturdays and 8:00 am - 5:00 pm on Sundays and holidays.