June 14, 2021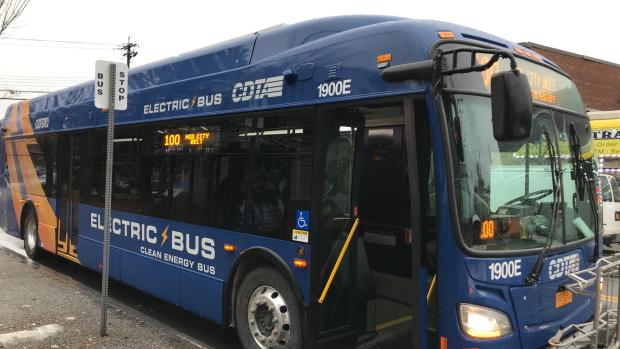 Service Changes Effective Sunday, June 27, 2021
ALBANY, NY (June 14, 2021) CDTA will make a series of minor changes to adjust service to demand and as part of our ongoing efforts to provide the best service possible to our community. All changes will be effective on Sunday, June 27, 2021. The changes are focused on several CDTA trunk routes with new service from Schenectady to the Glenville Business and Tech Park just one of the many service enhancements. Routes not listed will continue to operate with the same service levels, including NX and express lines.
Service Enhancements:
Route #13 (New Scotland Avenue)

New weekday trips in the morning and afternoon peaks between Downtown Albany and St. Peter's Hospital.
Route #85 (Waterford – Troy)

Select trips will now connect directly to Waterford, serving the Hannaford on 2nd Avenue, 9:00am – 11:00am, 1:00pm – 3:00pm, & 5:00pm – 7:00pm
Route #214 (Rensselaer 3rd Street)

Service will resume direct connection to Empire State Plaza Concourse, Swan Street, and State Street.
Route #224 (Albany – Troy via I-90)

Service will reroute inside of the Empire State Plaza Concourse instead of Madison Avenue. Customers will use ESP Concourse or Swan Street stop.
Service Reductions:
Route #1 (Central Avenue)

Service frequency reduced to every 15 minutes on Saturdays 5:00am – 8:30am & Sundays 6:00am – 7:00pm
Service Reroutes:
Route #451 (Ballston Avenue)

Service will reroute to stay on Lincoln Avenue no longer directly serving, Vanderbilt Ave., Worth St., and Jefferson St. Stops will be located on Lincoln.
Service Eliminations:
Routes #922 & #923 (River Corridor BRT)

The

first

morning trip southbound on weekdays will begin at Riverfront Station(River St. & Front St.) at 3:58am. Saturday night southbound reduced to 2:00am. Sunday night southbound reduced to 1:15am.
Timing Adjustments: Trip start times will be modified starting on June 27th, please check schedules to verify arrival and departure times.
Route #1 (Central Avenue)

Route #13 (New Scotland Avenue)

Route #85 (Waterford – Troy)

Route #214 (Rensselaer 3rd Street)

Route #354 (Rotterdam Mall – Nott St.)

Routes #922 & #923 (River Corridor BRT)
| ROUTE | DESCRIPTION | SCHEDULE | ALTERNATIVE |
| --- | --- | --- | --- |
| 1 | Central Avenue | X |   |
| 13 | New Scotland Avenue | X |   |
| 85 | Fifth Avenue | X |   |
| 96 | Grafton Lakes State Park | X |   |
| 214 | Rensselaer 3rd Street / Amtrak | X |   |
| 224 | Albany-HVCC-Troy | X |   |
| 354 | VIA | Port Rotterdam/Nott Street | X |   |
| 451 | Ballston Ave / W. Saratoga | X |   |
| 522 | Hudson River Express | X |   |
| 922/923 | BRT Blue Line | X |   |